The Sig Sauer MPX Pistol Caliber Carbine is the introduction to a new era where you get all your favorite AR rifle controls in the version of a pistol caliber. This submachine gun uses a 9mm luger caliber but gives you all the facilities of a rifle.
With the freedom to change barrel lengths and stock configuration, the PCC is every shooter's dream as you can achieve that perfect firearm with some changes in the gun. Although you can use the pistol carbine as it is, having upgraded parts will always help you in making your aim more accurate and precise, resulting in better outcomes.
This is why I have come up with all the Sig MPX accessories you will need to upgrade your submachine. You will find the list below where you can choose the ones that fit your criteria or you can go for everything at once. I mean why not? Owning a powerful weapon is never a bad thing. Then, let's see what I have on my recommendation list.
1. Sig MPX Trigger Upgrade
The first thing I want to talk about that needs upgrading is the trigger of the Sig MPX gun. The firearm has a typical AR style trigger which is perfect for any military mission. Most shooters do not find it difficult to use this trigger.
But, when we are talking about competition, we would obviously want something smoother and easier to work with.
This is where the Trigger for Sig MPX by Timney comes in. This trigger will help you get a crisp and smooth finish while minimizing the trigger.
i) Timney Triggers Sig MPX Single Stage Drop In Trigger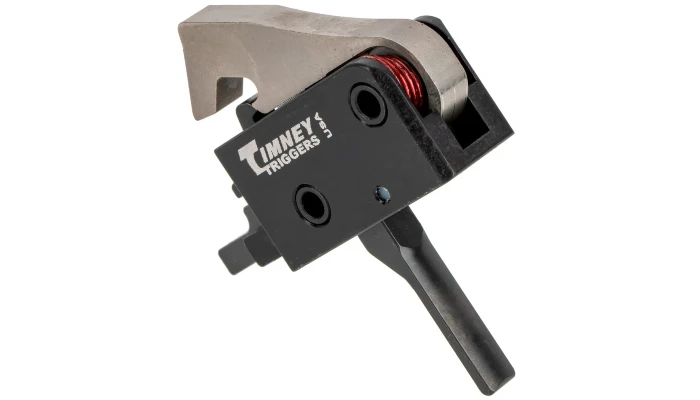 This trigger is the perfect replacement for your factory trigger that comes with the MPX gun as it utilizes a simple drop in design with aluminum housing that works to give a long lasting performance.
The trigger fits snugly in the trigger pocket without interfering with the trigger "bar" so that you can get a smooth trigger pull without any external disturbance.
Plus, the product has the minimum trigger pull of 4.5 lbs which is not too light or too high to use with guns like Sig MPX carbines.
This way you will be able to get the perfect trigger pull without messing up the original configuration of the gun.
2. Sig MPX Grip Upgrade
Although the factory grip that comes with the Sig PCC is quite good and gets the job done, there is always a possibility of having personal comfort over the factory trigger. And I am no different from that. I always keep the comfort of my grip above other factors.
For this reason, I like to replace my MPX grip with the Magpul Pistol Grip. That way I get better control over the gun. I will recommend this product to you as well in case you want to replace your existing grip.
i) Magpul Pistol MOE K2 Plus AR-15 Rubber Grip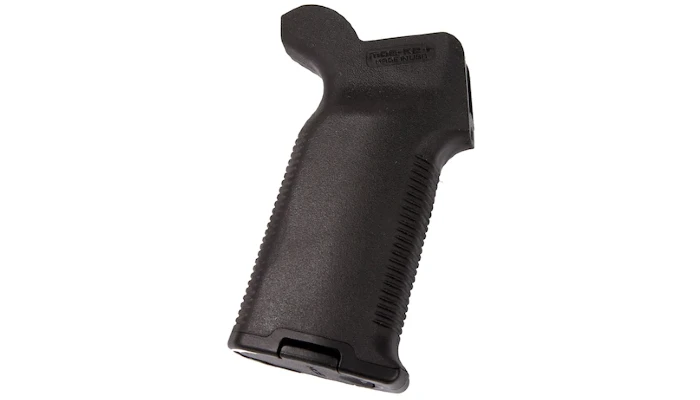 In order to ensure the utmost comfort for its user, the Magpul Pistol Grip combines a reinforced polymer body construction with comfortable, wrap-around rubber. The grip will make sure you have the most secure and comfortable grip you can ever get with your Sig pistol.
In addition to the vertical grip angle similar to the MOE-K, this K2 model comes in a full size grip design so that it can fit all your pistol carbines and big guns. The steeper vertical angle is important as it is optimized for use during personal defense.
Besides, you get a unique backstrap design with this grip where you can properly fit your finger in the trigger. That way you are getting far more than just a factory made grip.
3. Sig MPX Brace
Getting a stock is actually an easy option to convert your PCC into a short barrel rifle (SBR). However, you can get into legal issues in some states for adding a stock with your firearm. This is why I mostly prefer using a good arm brace for the Sig MPX gun or any other PCC. And, I will suggest the same to you.
I have a really great arm brace that will go perfectly well with your Sig MPX pistol carbine. Let's look at how this brace will change your shooting experience.
i) Sig Sauer SBX Folding Stabilizing Brace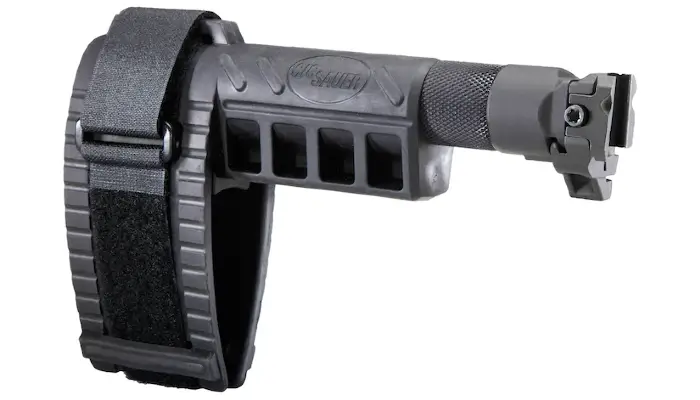 With the Folding stabilizing brace you get the feel of using a factory assembled stock. Although most of the states have restrictions against stocks, this SBX brace does not fall into that category. So, you can use it without worrying too much.
What I like about this product is that you can fold it into a compact size which will fit right into your carrier bag. This makes carrying around the brace easier and hassle free. You also get an ergonomic design that suits every shooter.
In order to install the brace you just need a 1913 interface and you are all set. It takes a few minutes to get this product stand up and ready to work.
4. Sig MPX Iron Sight
If you want to find one downside of this weapon, it is the fact that this gun does not come with a fixed sight. Therefore, getting separate iron sights for your pistol carbine will be a great upgrade for the shooters who like targeting through iron sights.
The Magpul flip up iron sights are one of the best iron sights you will find in the market for your MPX carbine. This is what I use on my gun as well.
i) Magpul Industries MBUS Front & Rear Iron Sight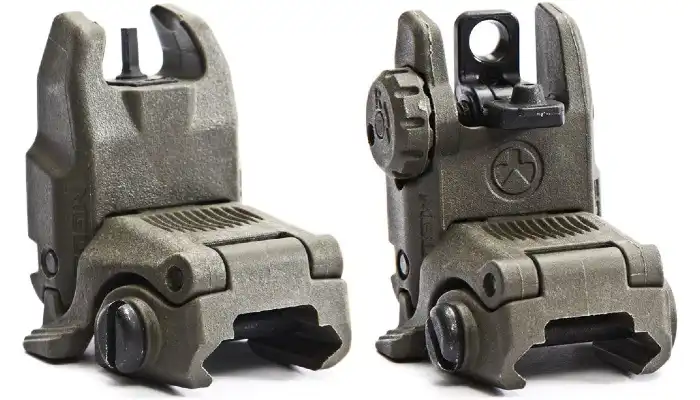 For those who are comfortable in using the factory built iron sights, the Magpul Flip up Backup sights work just the right way. The sight comes in an impact resistant polymer construction that keeps the sight working even under harsh environments.
The spring-load flip up sight activates only just by pressing either side or the top of the rear sight. Its detent and spring pressure keeps the sight straight up in all situations making it easy for you to navigate through your firearm.
The fixed Front sight gives the perfect alignment you look for in the A2 sight. Along with the MIL-STD 1913 Picatinny rail, the Magpul sight provides you with the same height-over-bore as standard A2 irons. It's just the perfect combination you need for installing iron sights on your MPX.
5. Sig MPX Red Dot Sights
When we are talking about iron sights, another really good option is adding external sights to your firearm. If you are not comfortable using iron sights or want to add something extra to your existing iron sights, going for an external optical sight will be the best option.
I personally prefer using red dots as they are lightweight and have a longer lifespan with better visibility even during nighttime. That's why I have two great red dot recommendations for your Sig MPX PCC which will enhance your target visibility and precision at the same time.
i) EOTECH EXPS2 Holographic Weapon Sight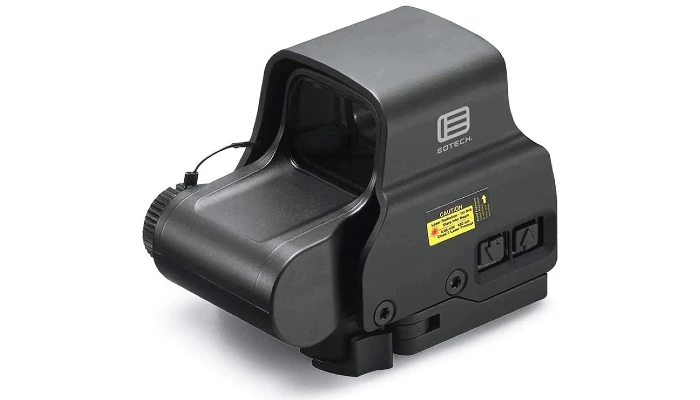 Eotech Holographic sights are the current hype in the weapon market as the demand for its EXPS red dots gets bigger day by day. And why won't it? You are getting a 68 MOA ring along with a precise 1 MOA dot reticle which makes it 6x easier to see in brighter conditions.
Oh and here you are actually getting a green dot sight which is perfect for those brighter days. With the adjustable, locking QD lever you can easily attach the sight with your Sig MPX and co-witness with the iron sights at the same time.
Plus, the ergonomic side buttons keep the front side of the sight free and gives you the freedom to combine the holographic with other magnifiers or optical devices.
ii) Trijicon MRO 2.0 MOA Adjustable Green Dot Scope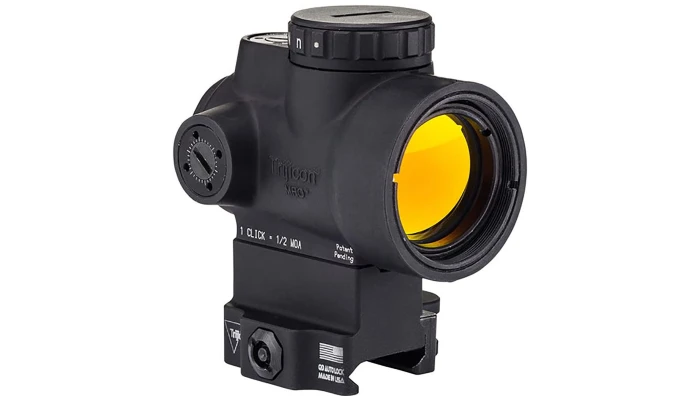 I have another green dot scope for your Sig carbine and it is just as great as the first one. This Trijicon MRO adjustable green dot sight features a 2 MOA dot reticle which is great when you are targeting at a longer distance.
The green reticle provides you with greater contrast against forest, grassland, and tropical environments. This works best for all those family trips to the forest for hunting. With the lens clarity you are getting from this greed dot, there is no way any target can miss your eye.
And the best part is that you are getting 6 different mounting options with this Trijicon sight. So, whether you want full co-witness with QD lever or lower ⅓ co-witness with low mounts, Trijicon got you covered in every aspect.
6. Sig MPX Weapon Light Option
Another MPX accessory to add with the gun is a good weapon light. Adding a tactical light will give you enough coverage even during the darkest hour of the night. That way you will be able to enhance your target quality and ensure accurate shots every single time. At the same time, the light will allow you to be aware of your surroundings, especially for home defense.
i) Streamlight ProTac HL X 1000 Lumen Tactical Flashlight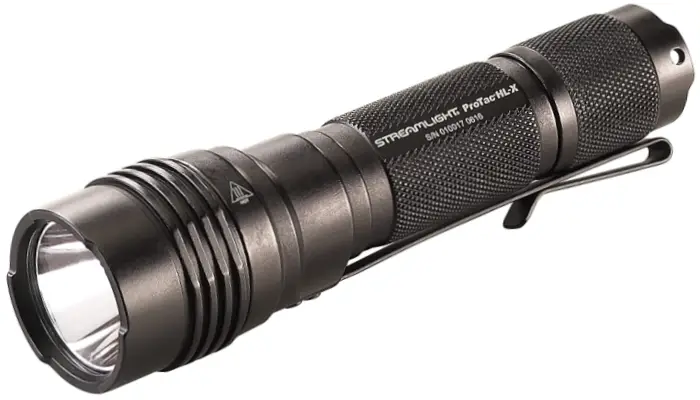 Since it's about getting a good quality tactical flashlight for the Sig submachine gun, my money would be on the Streamlight products. They are always ready to deliver what they have promised and I liked the quality of their products.
Today my choice of Streamlight product is the ProTac HL X Flashlight which offers a blinding 1000 lumens with 27,100 candela of peak beam. With this flashlight, you can reach up to 360 yards of distance.
Also, the flashlight advocates energy saving technology so it puts out longer battery life than other lights. You get a strobe feature other than the steady on mode. Comes with a standard 1" flashlight mount but I prefer using my trustee Magpul Industries Rail Light Mount with this flashlight.
7. Sig Sauer MPX Compensator
Although the Sig MPX uses a pistol caliber with 9mm cartridges, it does not mean you don't need a good muzzle device for your gun. Using a muzzle device with the Pistol Caliber Carbine would mean you will barely feel any blowback from the gun.
Hence, upgrading your recoil management system will end up on the positive side for you.
Since you also have the freedom to replace your MPX barrels, the Sig Sauer 9mm 8" Barrel will be a perfect combination with the compensator I am going to suggest to you
i) Next Level Armament Sig MPX 9mm Speed Brake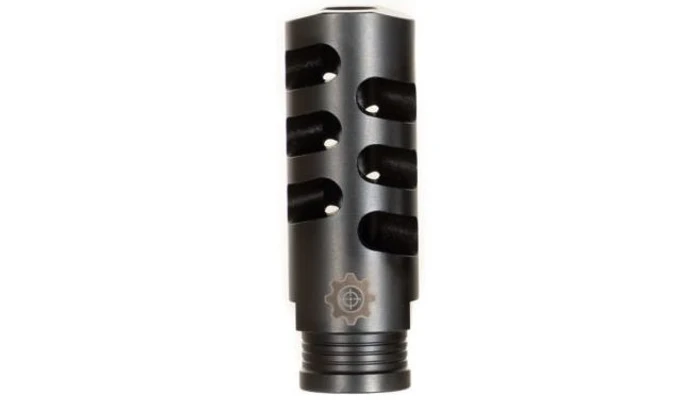 The gun we are discussing here is a pistol caliber carbine which is famous for its reduced recoil. But just to think adding a muzzle brake or compensator will make that little amount of recoil non-existent is enough for me to purchase one. And I would suggest you do that as well.
For that, I have the perfect speed brake/compensator you will love. This speed brake by Next Level proves its durability with the stainless steel housing with a Nitride QPD surface finish.
This muzzle device attaches to the M13.5x1H threaded barrels which is very common among the AR15 style Pistol Caliber Carbine for 9mm cartridges. With this attached to your Sig MPX, I don't think you will ever need to worry about recoil again.
8. Sig MPX Charging Handle
Sig MPX comes with all the necessary features from an AR platform pistol. I like every single detail about this PCC. However, the only complaint I have is against the quality of the charging handle it comes with.
The handle is quite small which makes it harder to adjust with the gloves. Also, it does not support left-handed shooters.
Because of that upgrading your charging handle will be beneficial for your gun. Plus, if you are a left-handed shooter there is no other option but to replace the existing charging handle with another one.
i) Radian Raptor LT Ambidextrous Charging Handle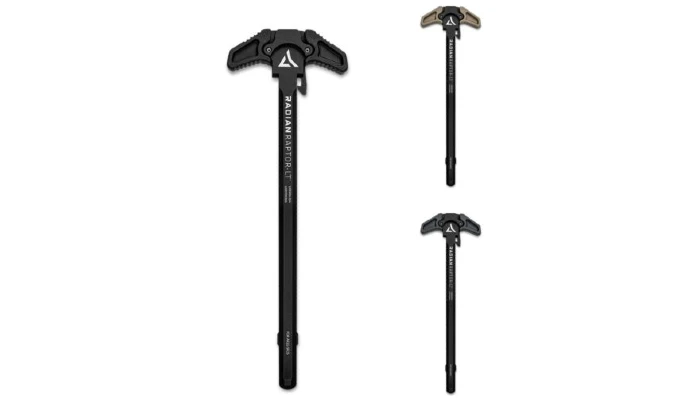 If you want to take your shooting game to the next level, adding a charging handle will get you towards that goal. This charging handle by Radian Weapons does exactly what you want from a charging handle.
One thing I have to say about this product is its durability. The 7075 aluminum MIL-SPEC III hard anodized housing construction gives the charging handle a solid base to withstand strong impact. At the same time, the fiberglass reinforced polymer surface keeps the handle lightweight and comfortable to use.
You can easily locate Its deep grooves on release levers in low light and use it with wet, cold, or gloved hands. Its patented ambidextrous functionality makes it usable for every shooter.
9. Sig MPX Sling MODs
I am also going to suggest a great sling for your PCC because keeping it near will work in your favor when you are in a competition or in a defensive mode. For me personally, the sling gives me the freedom to carry around the gun without putting extra pressure on me. Plus, it will give you better shooting posture which will make your shooting precise.
i) Ferro Modular Padded 2-Point Weapon Sling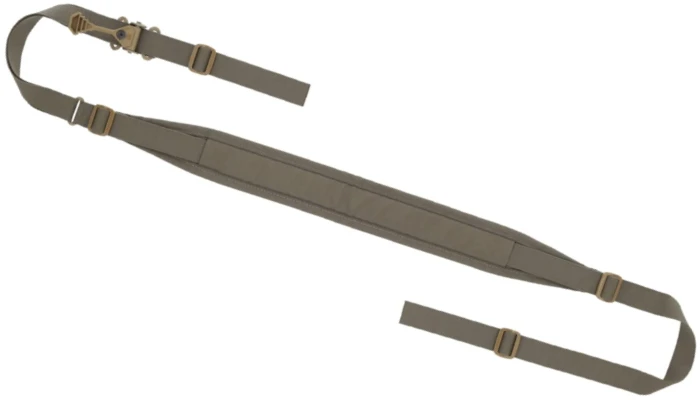 When you are talking about preparing your gun for competition, the one thing you need to have, and trust me you would want to have is a good quality sling. Keeping that in mind I will recommend you the 2 point weapon sling by Ferro.
It has an adjustable pad which you can also remove whenever you don't feel like using it. There is a rubberized pull tab with its open ended design so that you can quickly adjust the strap and transform your PCC from securely slung to a combat-ready weapon.
Plus, the custom injection molded pull tab comes with a custom welded steel common loop that makes it easy for you to attach it to your firearm. Since the slip does not have a mount included in the package, you can use the UTG Pro QD Sling Swivel Adapter to mount it on your Sig MPX.
10. MPX Magazine Upgrade
Finally, I want to suggest some magazine upgrades for the Sig PCC as the gun needs some updated accessories to become competition prepared. An extended magazine will give you more freedom to get those follow-up shots in order to ensure accurate targeting.
In addition, having a good magazine release and a magazine coupler will only add extra quality to your MPX firearm.
i) Sig Sauer MPX 9mm 30-Round Magazine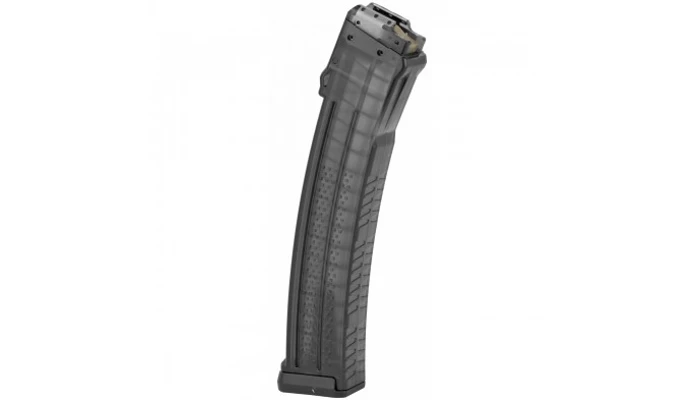 The last thing I have in my recommendation list is the extended magazine which you will definitely need for any long outside mission and achieving undisturbed follow-up shots. The 30-round 9mm Sig Sauer MPX magazine is perfect to use as an extra helping hand for your factory magazine or as a replacement.
Its revolutionary gas piston design prevents any extra production of recoil in the firearm. You can easily use this magazine with your existing factory magazine side by side, using the Lancer System MPX Magazine Coupler.
Another great attachment product would be the Odin Works Extended Magazine Release which will allow you to rapidly change the magazines without disrupting your shooting pattern. With these three products, you are set to have a blast with your new upgraded magazine.
Conclusion
To conclude, the Sig MPX Pistol Caliber Carbine is a great weapon with all the necessary AR features. But at the same time, you don't have to carry around the tag and disadvantages of using AR pistols. This innovative gun gives you the freedom to experiment with your shooting quality.
Whether you want to use it for a competition or during a defensive position, Sig MPX will always have your back. But before you take this pistol carbine to your competition field, there are some necessary upgrades to be made with this guy.
Just so you don't have to worry about listing all these accessories, I have recommended every necessary upgrade for this pistol. You can just go through them and pick the ones your MPX submachine needs.