The Ranch Rifle Mini 14 by Ruger is the veteran legend that everyone seems to have at least one in their weapon collection. In case you are one of them or you want to join the club, this is exactly the place you are looking for.
This lightweight semi-automatic gun is perfect for your weekly hunting adventure and any plinking activities you might enjoy on a regular basis. Although I simply love the formation of this firearm, there is definitely scope for some development with this bad boy.
With that intention, I have listed all the products for your Ruger Mini 14 upgrades. That way you can find out the best Ruger Mini 14 accessories for your Mini Rifle. Then let's begin the journey of searching for the best upgrades for your Ruger rifle.
1. Mini 14 Trigger Upgrades
First things first, the Ruger Mini 14 comes with a limited scope for playing with the trigger. Since it's a Ranch rifle I personally feel having a good trigger pull is important for immediate action.
Most of the shooters like to go to a gunsmith for professional work so that the trigger pull is lighter and smoother. In case you are thinking about something like that or you want to do it yourself, I have the perfect option for you.
i) JARD Ruger® Mini-14 Trigger Upgrade Kit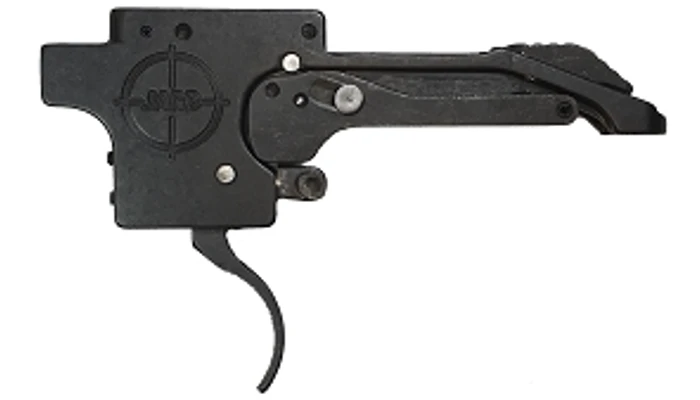 The Jard Trigger Upgrade kit will be a great upgrade for your Ruger Mini 14 and 30 firearms because the trigger works to give you a smoother shooting experience without lagging on the trigger pull.
The trigger is adjustable so that you can fine-tune your travel and sear engagement in order to achieve the perfect trigger pull.
This kit comes with everything you need to install the trigger on your Mini 14 rifle. That's why it will not take too much effort to get the minimum trigger pull with this product.
2. Mini 14 Stocks
Then there are the stock upgrades you can use on your Ruger Mini, both 14 and 30 models. Stocks will give you enough hold over the rifle and provide you with better and more precise points of aim. Just make sure it is legal in your state.
I have two stock options for your Mini 14 rifle and you can choose the one that suits your needs the most. Now let's look at what these products have to offer.
i) ATI Outdoor – ATI Ruger Mini-14 Strikeforce Stock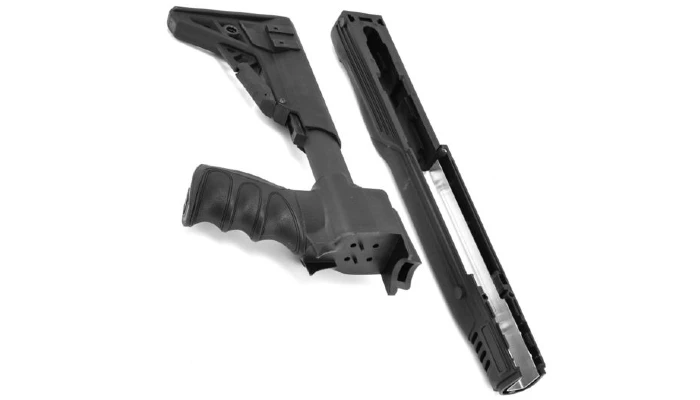 With the ATI Strikeforce Folding stock especially adjustable for the Ruger Mini rifle, you get an improved version of your weapon handling position. You can fire from the folded position with this stock which gives you the freedom to use it in whichever way you prefer.
This 6 position adjustable stock has a forwarded Picatinny rail base that comes with four different locations to attach multiple accessories on your rifle.
You get a Dupont extreme temperature glass reinforced polymer housing which will keep the stock intact during a harsh environment. Its X1 style pistol grip works toward absorbing recoil impact and mitigating muzzle lift at the same time for enhanced precision. Hence, it will give you more control over your targets while increasing your shooting expertise.
iI) Pro Mag Archangel Ruger Mini 14 Precision Rifle Stock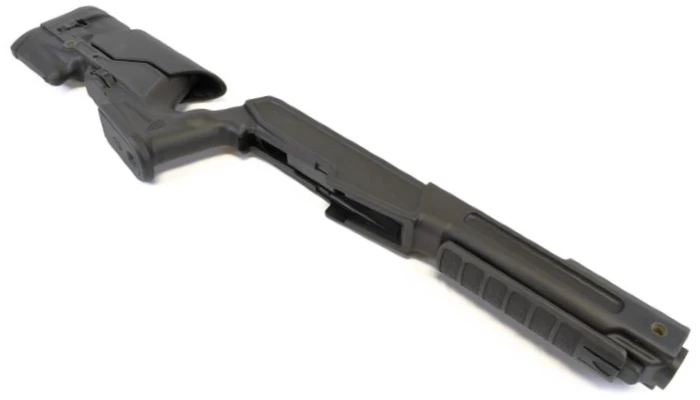 This nearly indestructible ergonomic adjustable stock by Pro Mag is another great stock upgrade option for your Ruger Mini 14. Its proprietary formula of carbon fiber glass fill and polymer housing keeps the stock ready to tackle any harsh environment. It is also an ambidextrous gooseneck stock that works for both right and left-handed shooters.
I like the fact that this stock comes with a click adjustable cheek riser which you can custom fit to match with your shooting position.
There is also an integrated 6 o'clock Picatinny rail which allows you to easily install the stock on your Ruger rifle. Last but not least, the soft recoil pad keeps the stock grip free from recoil shock.
3. Mini 14 Scope Upgrades
You are using a ranch rifle and not mounting a good scope on it will be just ignoring half of the potential of this firearm. But don't worry because I got you covered. I personally think having good scopes are essential for precise and accurate aiming which is an inevitable part of a rifle.
This is why I have suggested all the products you will need to mount a scope on your Ruger Mini, including the scope itself.
You will be needing a great scope and scope rings to mount them on the Picatinny rail base of the Mini 14 weapon. In case you want to upgrade your rail base, I have just the product you will like.
i) Vortex Razor Gen II-E 1-6x24mm SFP Rifle Scope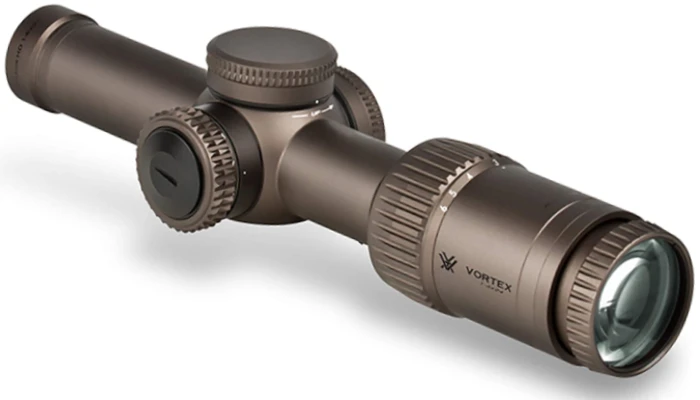 When I was thinking about purchasing a good optic sight for my Mini 14 gun, the product that came to my mind is the Vortex Razor Rifle Scope which features a variable magnification from 1x to 6x.
This is perfect for any close to medium range targeting. With the 24mm objective lens you get the highest levels of clarity, color accuracy, and resolution.
You can use the CR2032 lithium battery for the 150 hours long lifespan this scope gives. With a generous 4 inch eye relief, you are free to get anything you want with your Ruger rifle.
iI) Vortex Precision Extended Cantilever Riflescope Mounts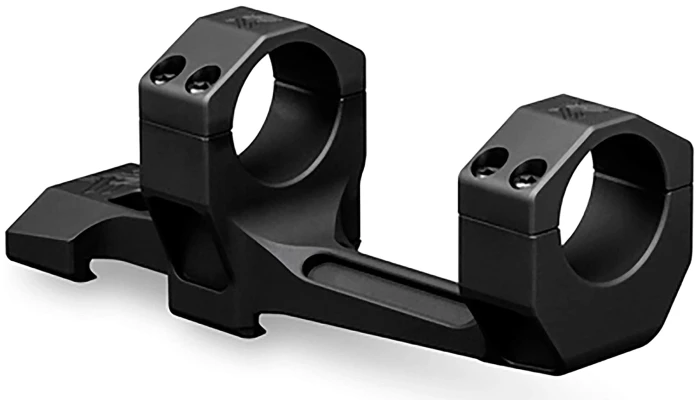 These cantilever mounts by Vortex Optics are perfect for mounting any 30mm tubes including the Vortex Razor Rifle scope. You can mount your rifle scope with a forward location with these mounting rings and mounting base so that you can get the correct eye relief and head placement with your Vortex scope.
With these mounts, you also get to place the scope 1.574" (40mm) higher from the base. That way it will provide you with the right height for your scope placement and ensure better and more comfortable targeting.
iii) GG&G Ruger Mini 14 Side Scope Mount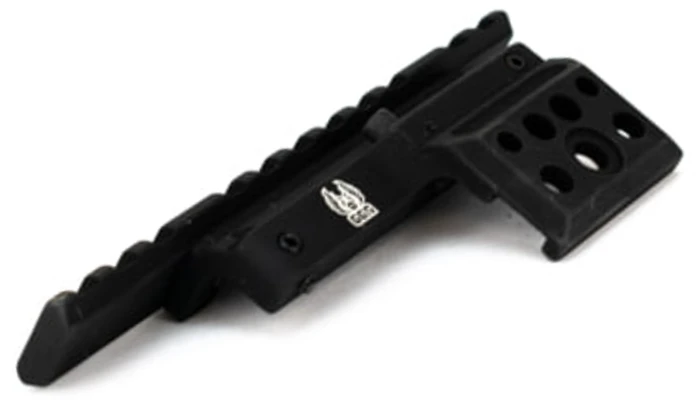 I have another great scope mount option for your Ruger Mini 14 weapon. The GG&G Side Scope mount is perfect for an easy mount upgrade. It is easy to install without the hassle of gunsmithing and gun modification.
The mount also features an extended bolt hold open button and a dual locking screw leveling system which will give you a secure hold over the scope.
You can completely adjust the mounting base to get better placement locations. The "See-Under" design keeps the scope away from the iron sights and maintains the alignment for better visibility.
4. Ruger Mini 14 Muzzle Brake
Just like shotguns and carbines, any kind of rifle will need a muzzle device to adjust and control the excessive amount of recoil and vibration produced from the calibration. In the case of the Ruger Mini 14 rifle, it uses the 5.56 NATO cartridges which has quite an intense calibration.
That's why I would recommend a good muzzle brake or compensator to add with the rifle to control the amount of recoil and muzzle rise.
i) Choate Tool Mini-14 580 Series Cage Compensator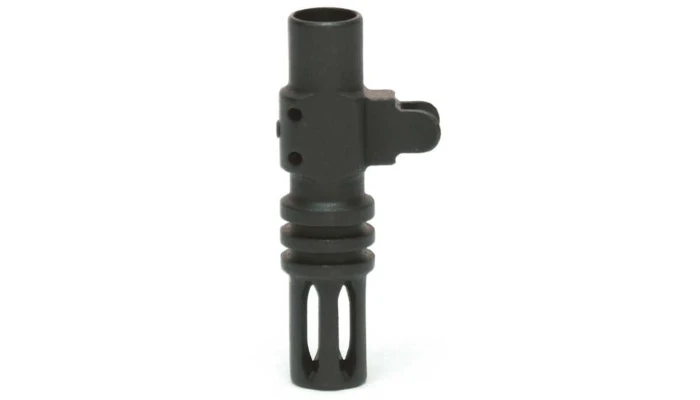 Since you are using a Ruger Ranch Rifle, there is absolutely no question about adding a good muzzle brake for a compensator in your upgrade list.
This Choate Cage Compensator will make your search easy since this product is perfect for your 580 series rifles including the Mini 14. Its solid stainless steel housing keeps it heat-protected and best in performance.
The compensator attaches to any rifle with a diameter of 0.625 barrel. You can mount this to your rifle only by using a ⅛ inch spring steel roll pin and you will be ready to go.
5. Mini 14 Bipod
Another good upgrade for your Mini 14 would be a bipod. Bipod is a great way to have a stable position with your ranch rifle. It will keep the gun in place and you will not have to carry it on your shoulder. This is great when you are target shooting.
Although you can use a bench rest rifle, using a bipod will give you more freedom to move around with it and it's not that heavy for a long journey. You can just pack it in your bag with the rest of your gun accessories.
i) Leapers UTG Super Duty Bipod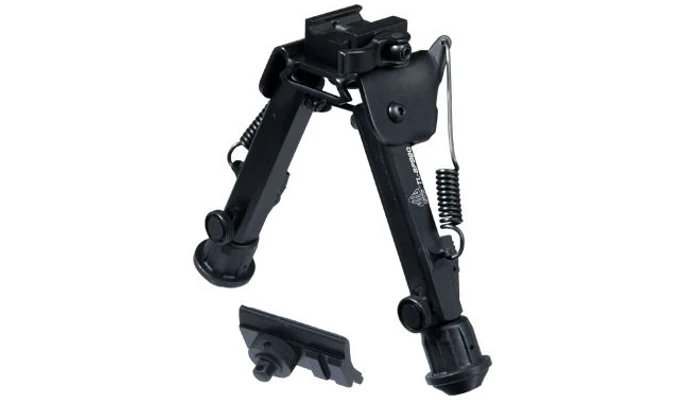 Now I wanted to suggest a good bipod that you can use for getting a strong base for your Ruger rifle. This UTG Super Duty Bipod is a good recommendation that falls into that category. You get dual mounting options where the QD lever lock lets you easily attach/detach the bipod.
The bipod also has a variable length from 6" to 8.5" which gives you the freedom to adjust the height according to your shooting needs.
In addition, it features dual support bars for added structural strength, a robust external spring for tension control, and a five-notch leg extension with push-button release.
6. Mini 14 Magazine Upgrades
Last but not least, I have some magazine upgrades for your firearm. Since the Ruger Mini 14 uses the 5.56 NATO cartridge, I have recommended the magazine that will support this caliber. At the same time, the magazine will give you extra rounds which you will not get in the factory magazine of the rifle.
i) ProMag Ruger Mini-14 223 / 5.56 30-round Steel Magazine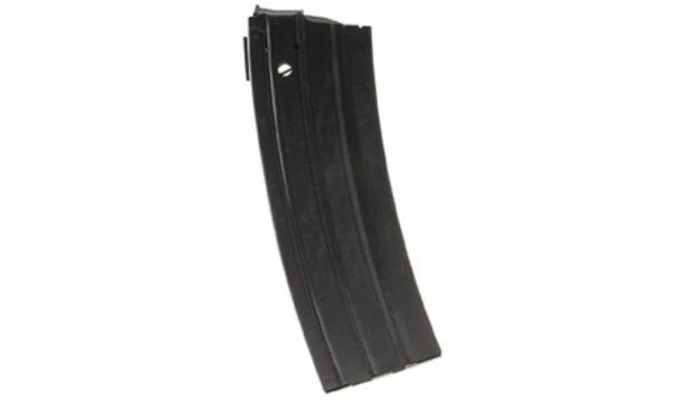 The ProMag 5.56 steel magazine is perfect for any extended magazine upgrades and this product perfectly fits the Ruger Mini 14 rifle. This kind of product is good for keeping an extra support in hand in case of emergency.
Plus, having an extended magazine always works for longer follow-up shots, especially during critical situations.
I have listed the 30-round magazine from ProMag which has a heat-treated steel construction and features a chrome silicon wire spring. In case you want something a bit smaller you can go with their 5-round Steel Magazine for a 5.56 caliber.
Conclusion
To wrap it up, the Ruger Mini 14 is clearly a good rifle that just needs a little bit of push to bring out the hidden potential it has as a ranch rifle. The upgrades I have suggested will give you the opportunity to bring out that potential.
That's why I would say to go through the whole article and decide yourself on what kind of makeover you want to give to your Mini 14. Because it's time for you to update your Ruger Ranch Rifle and take it to the next level.