Inspired by the classic U.S. Military M14, the semi-automatic rifle by Springfield has been popular among the shooters for quite some time now. As the necessity of this firearm grows, the demand of its aftermarket accessories has been growing along with it.
And my mission today is to find those great quality upgrades that can change any shooter's rifle game forever. Of course, there are many gun parts that you can replace with something else. But what we actually need is to add accessories that are necessary and won't waste our money.
When thinking about upgrades for the M1A rifle, I have some solid propositions for you and I will tell you why you need them in your life. To find out what these products are, all you need to do is go through the product list I have given in this article and choose the ones that you think can make your shooting game A-listed. So then, without wasting too much time let's begin!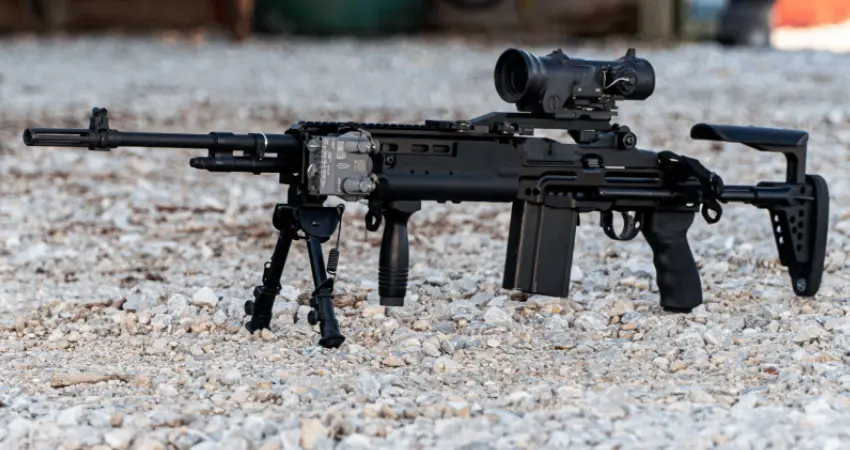 1. M1A Chassis/Stock Upgrade
The Springfield M1A rifle can take up a good chassis system as it is easy to add one with the rifle. The good part is you don't need to make any permanent configuration on your M1A to add the chassis with its barrel and action.
i) ProMag Archangel M1A Close Quarters Stock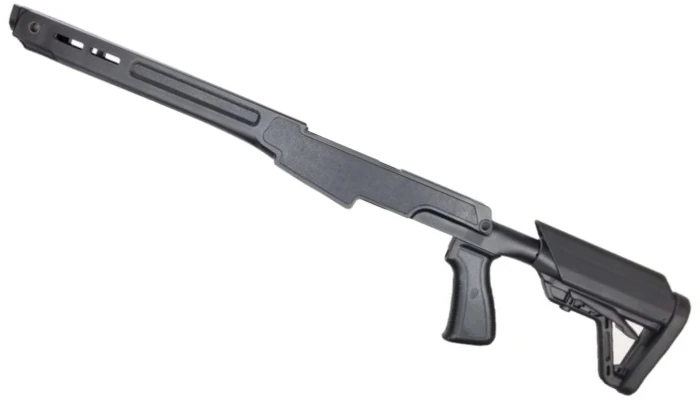 This Archangel Stock justifies its name through and through. It has a collapsible design that can be adjusted into 6 different positions. Plus it comes in a rugged polymer housing which keeps the stock durable yet comfortable.
There is also an anti-snag rubber recoil pad in this stock which reduces felt recoil which can help you take more precise and accurate shots. At the same time, its pistol grip with locking storage compartment allows you to have control over your gun and keep extra space on the rail.
This extra space will give you the freedom to store batteries and other small components. I think for a stock this one is actually quite hassle free and comes with some qualitiful features.
2. M1A Optics
Whenever you are thinking about making an upgrade to your rifle you need to make sure to add at least one good quality optical device, whether it's a scope or a reflex sight. Adding them will change your targeting quality, especially in the low light situations.
i) MEPROLIGHT® MEPRO Foresight™ Red Dot Sight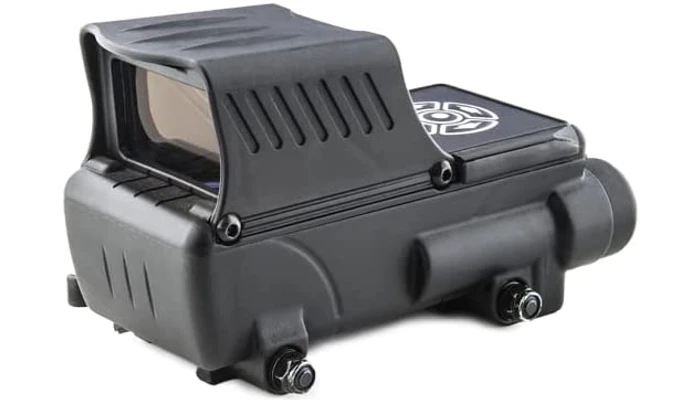 The Meprolight Foresight comes with an innovative augmented electro-optical red dot sight which provides you with a super-human situational awareness so that you are always ready to take down your enemies.
This sight adopts a unique technology that connects through bluetooth for instant access to more than 20 reticles and up to 10 personal firearm profiles. Plus, you are getting a digital zeroing where the sight analyzes your mean point of impact and sets the zero accordingly.
Besides, the sight uses a rechargeable battery which you can recharge using a USB cable. In order to save more battery life, it uses an auto shut-off and resume-on feature as well. Given the crisp and wide viewing window I don't think you need anything more than this.
ii) Primary Arms SLX 1-8×24 FFP Rifle Scope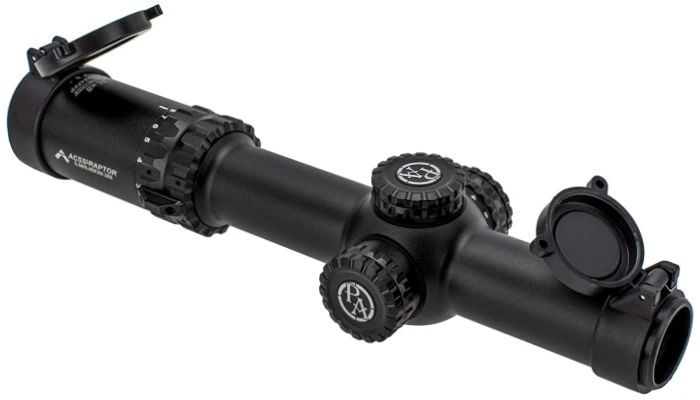 My second recommendation for M1A optics will be the Primary Arms Rifle scope with 1-8x variable magnification which is perfect for targeting from close to mid-long ranges. With the 24mm objective lens and second focal plane reticle, the scope will cover you for a long open field.
You also get a daylight bright red illuminated reticle along with a quick adjust eyepiece that allows you to change focus faster than other typical scopes. Besides, you get a bullet drop compensation for this scope to 800 yards. Now targeting at long range objects become smoother than ever.
Since we are talking about scope here I think it will be best to suggest some good scope mount and scope rings while we are at it. I personally like to use the factory original Springfield Armory Aluminum Mount for mounting this scope on the M1A rifle. But you can also opt for the Geissele Super Precision Series Scope Mount Rings for the AR-15 and M4 style rifles.
3. M1A Iron Sight
In case you are not someone who likes to have their iron sights in hand or using them for most of the targets, this iron sight will be a great upgrade for your M1A rifle. Now the Springfield M1A rifle has good iron sights but if you want more precision and accuracy which is kind of necessary for competitions, you can upgrade the front sight with a thinner one.
i) Smith Enterprise – Springfield M14 Match Front Sight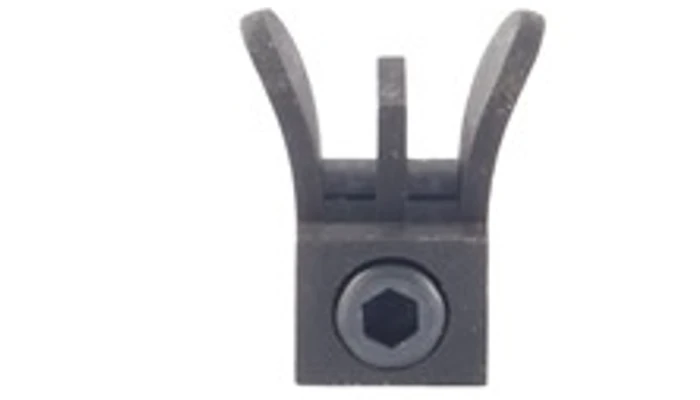 For a good replacement of the factory sights of the M1A rifle, the M14 Match Front Sight by Smith Enterprise is a good option. These 4130 chrome moly front and rear sights are perfect for improving strength and accuracy.
Its parkerized finish reduces glare and gives a better visibility which tops the quality of your existing iron sights. The Match front sights come with a narrow, .062" wide front blade. Because of this blade you get a crisp and clean sight picture which supports all normal competition ranges.
4. Springfield M1A Bipod
Suggesting a bipod was necessary for this kind of rifle. The Springfield M1A rifle needs a good quality bipod so that you can easily find a standing point for enhanced point of aim. Instead of going for a bench rest, this type of bipod will be easier to carry around as it is foldable and lightweight.
i) Magpul Bipod for Hunting and Shooting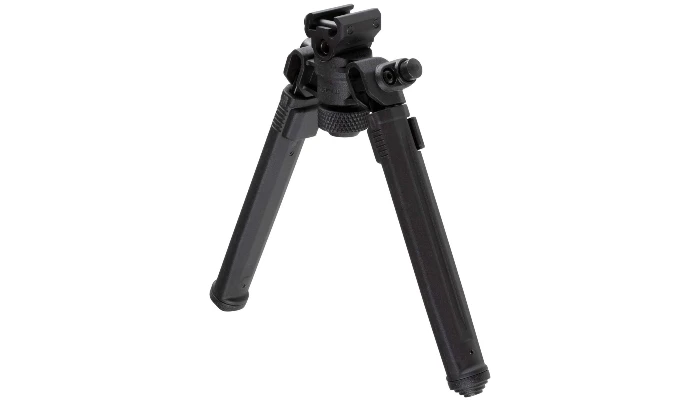 Magpul Industries are known for their quality products which provide you with all solid features. The Bipod for hunting and shooting is nothing less. Its MIL-SPEC hard anodized 6061 T-6 aluminum housing gives the bipod a strong base and durable capacity.
I like that it has a low-profile that helps to minimize any angle issue and gives out the best target position. This bipod is very handy and portable as you don't need to worry about using both hands. The rapid one-hand adjustments are perfect for extending the legs with just one hand.
The spring-tension legs stow neatly forward and snap down and lock into place with just one hand. You can work those leg extensions by pushing the seven half-inch spaced locking detents.
5. M1A Sling
Personally I believe every rifle needs a good quality sling because it becomes easy for the shooter to deploy the gun faster. As for the AR-15 style rifle, you will definitely need a sling so that you don't get lagged behind because of the weight.
i) Blue Force Gear Vickers 2-Point Padded Sling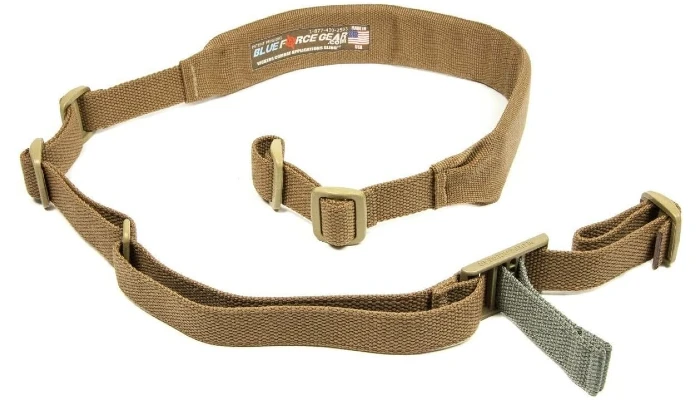 Molded Acetal adjuster, 2-point padded sling- everything about the Blue Force Vickers sling indicates comfort and good performance. I always suggest to my fellow shooters to keep at least one sling when you are going for long hours.
It has a no quick release feature that keeps it attached to your gun without snapping off during harsh environments.
This also attaches with TriGlide instead of loop lock like other Blue Force sling for better connectivity. You can obviously adjust the length and take-off the pad in case you don't like it.
6. M1A Magazine Accessories
Coming to the magazine upgrades available for the M1A rifle, you can do quite a replacement here. I will talk about them in detail in just a bit. The major question is how can these products change your shooting quality.
Mostly because these are extra aftermarket additions to your rifle, the benefits are customizable. Therefore, I would advise you to look for the ones that will impact your targeting quality positively.
i) BLUE FORCE GE Ten-Speed Chest Rig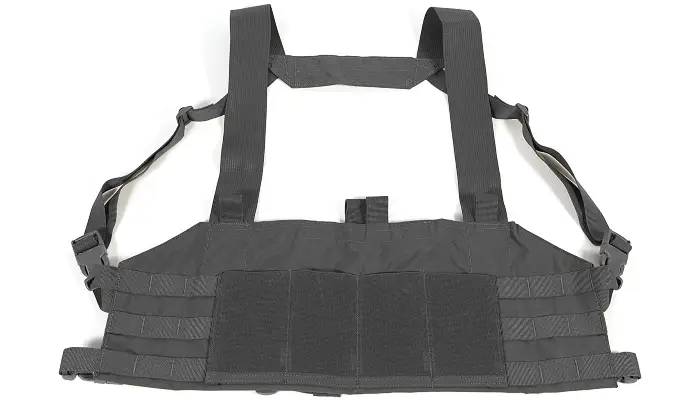 Now this magazine upgrade is actually a hidden gem in sight. I'll tell you why. Just think about those military guys who carry so many magazines and other weapons in a chest rig, and then imagine you wear that. I'm sure you got what I am trying to say here.
I think having a chest rig is not only for the military dudes anymore. Anyone can wear them and flex their shooting expertise. Okay but just not that. Think about all the things you can carry around and have at hand whenever you need them.
In this Blue Force Chest Rig, you get 4 ten-speed magazine pouches which along with extra magazines can fit smoke grenades, flash bangs, unit dressings, tourniquets and small radio sized products.
The rig is fully adjustable to your chest size and there is a connecting strap on the rear side which you can use as an emergency drag handle.
ii) Maglula M1A Magazine Loader and Unloader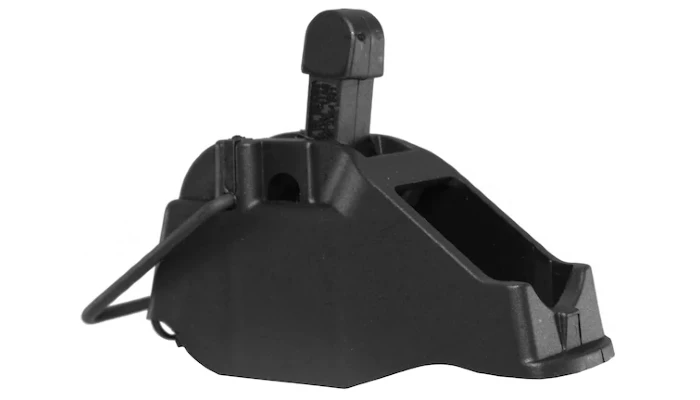 Another good tool to keep in your collection for magazine upgrade is a good quality magazine Loader-Unloader. This Maglula featured magazine loader is quite good and steady with military specifications.
This tool lets you load and unload your magazine faster, more effectively and in a painless manner. So now you don't have to worry about losing your finger while unloading a magazine.
This product has a great reinforced polymer housing for keeping the unloader solid and easy to maintain. You can easily use this for your M1A rifle as the magazine loader supports magazine for 308 winchester.
iii) Magpul MAG002 Win Original Mag Assist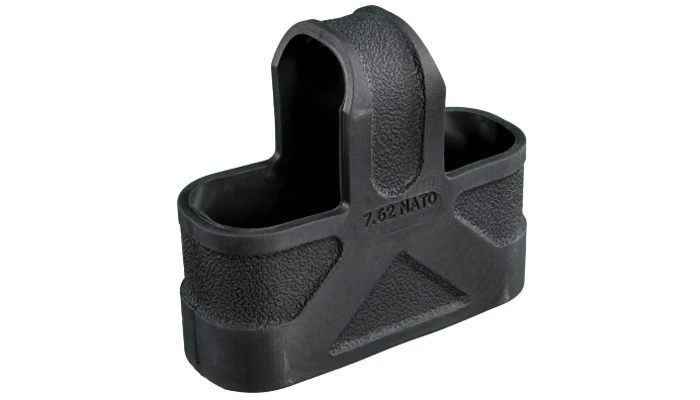 Finally, I want to recommend a Magazine assist for your rifle as they will support you while working with those long follow-up shots. This Magpul Original Mag assist comes in a pack of 3.
They provide you with improved speed and controllability during the time of high stress and tactical magazine changes. The housing construction of these products are quite good since they mainly focus on shooter's comfort and stability.
The mag assist features a durable synthetic rubber loop with recessed rough gripping surface to resist any snap-off and ensure long-lasting performance.
Conclusion
To wrap up, the recommendation list I have given for the Springfield rifle has all the necessary accessories you will need to upgrade your gun. Now since all of these depend on your preference and advocate your comfort, you have to make the decision about which products you want to choose for your M1A firearm.
I will suggest going through all the products and then take an informed decision so that you don't miss out on anything. Your main attention should be on bringing your gun to the next level and bringing out its true potential. Can you do that?