Remington 700 is a bolt-action rifle created back in 1962. Since then, the gun has been active in service and not discontinued. I don't see it getting discontinued anytime soon either. With so many newcomers leaning into the bolt-action trend and getting their hands on the 700, it has a place in the current generation.
To be fair, it always did. Bolt-action rifles are something you tend to go back to even after using them for a decade or two. So, is the Remington 700 all glorious in stock form? Actually, no. It's not the greatest stock rifle in stock and never will be. And that's where the fun part begins.
Just by buying some Remington 700 accessories, you can turn this gun into a beast. And that's where the underlying problem is. As there are so many options available, how do you find the best Remington 700 upgrades among them? That's what you are here to find out. Let's start.
1. Remington 700 Barrel Upgrades
More than 80% of the accuracy of a sniper rifle relies on the barrel design. Without a good barrel, you will never be a good sniper. While the 700 is known to be highly accurate out of the box, you will find yourself looking to upgrade or change the barrel down the line.
i) Rem/Age Pre-Fit Barrel By Criterion Barrels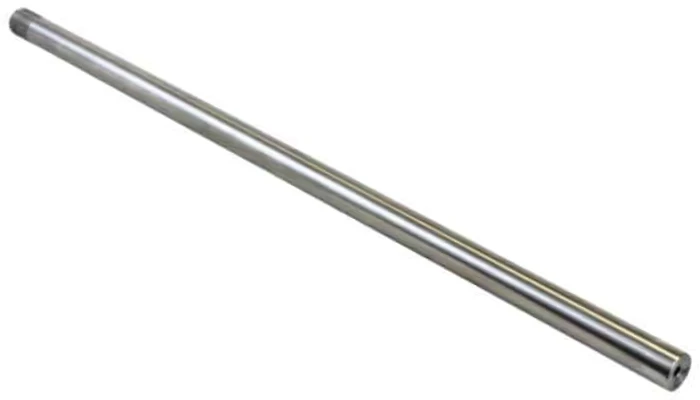 Criterion barrels are known to be one of the best barrels in the market. They are known for making short barrels for AR and SMG. But they make long sniper barrels as well. And when they do, they make bangers like this!
This barrel is made out of 4140 Chrome Moly steel, it's one of the most durable barrels out there. The inside of the barrel is polished as well. Giving you a perfect route for long-range shots.
This barrel is available in 26, 28, and 30" sizes. Depending on what you are fancying, grab the size that matters to you the most. All 3 sizes are compatible with tons of calibers. You can find the full compatibility chart here.
ii) International Barrels – Remington 700 Prefit Precision Barrel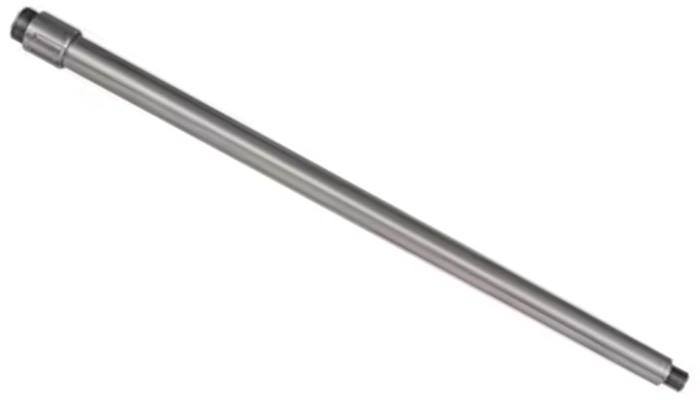 If you are looking forward to re-barreling your Remington 700 and still retaining the factory precise shooting experience, this is the closest you can get. While offering some improvement in the polishing department, International Barrels has tried to offer a more stock-like experience with this barrel.
This barrel system is constructed with a barrel-nut fit system that can be threaded in the action with minimal tool usage. That's right, you don't need to contact your gunsmith friend to install this on the 700.
This is something more companies should follow in my opinion. Make it easier to purchase and make it even easier to install on your own. This way, newbie shooters won't be discouraged to dip their toes into making a custom Remington 700.
2. Remington 700 Stock Upgrades
The factory wooden stock in some models is killer-looking. Not denying that. But like every other gun, different folks have different opinions. Some prefer the stock appearance and comfort, while some seek to make it even better. For those, changing the buttstock is a necessity.
i) Magpul Hunter Remington 700 Short Action Stock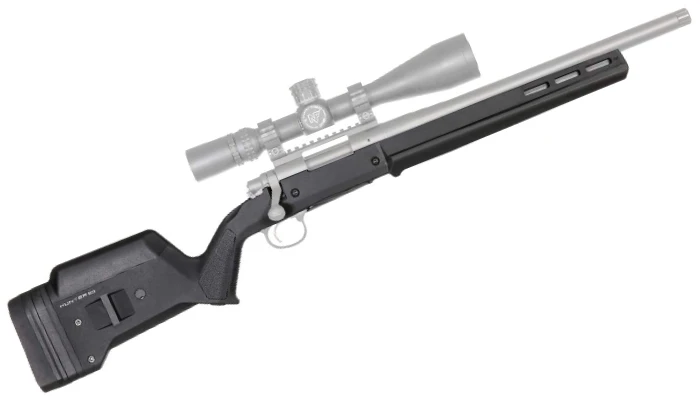 The Magpul stock for 700 is made out of reinforced polymer. As the name suggests, this was made for hunters mostly. That doesn't mean your tactical bros are out of the picture. With long-range shooting in mind, Magpul tried their best to make it comfortable for all age and height hunters.
The Magpul Hunter Stock for Remington 700 is available in different colors. If you do not fancying the darker plastic look, then feel free to go for a more vibrant color. The color doesn't affect the build quality whatsoever. They all are equally made with endurance in mind.
The stock is adjustable and it has a built-in tab to hook up slings. This is something Magpul does often with their stocks. They make it easier to attach more accessories down the line. This is why people love Magpul. Quality product with customer service in mind.
i) MDT Remington 700 ACC Chassis System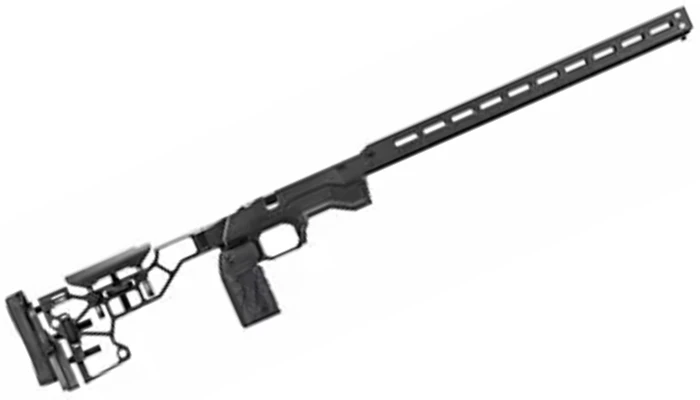 When it comes to custom chassis design for your 700 short barrel, none comes remotely close to MDT ACC Chassis. It was made with all sorts of shooters in mind. Offering a ton of adjustment with great upgradability, the MDT chassis is one of a kind.
The chassis is made out of 6061 aluminum. With an added steel butt plate to increase the heft of the chassis. Giving you the option to control the weight of the entire chassis. It's understandable that some prefer heavier guns for more shooting stability. If you are not that guy, then use the lower weight.
All in all, this futuristic looking chassis will give you one hell of an experience! It does come with a cost. But the cost is something worth considering if you want to keep the Remington 700 Short Barrel chamber and make it a more durable gun.
3. Remington 700 Mounting Base & Ring Upgrades
What makes a sniper great? The accuracy? Long-range shooting? The answer is both of them. But you cannot have either without using a proper scope suited for the sniper. That's correct, Remington 700 doesn't come with a scope. The Remington 700 doesn't even come with a mounting system for scope. To overcome that, you will need a mounting base first.
i) Nightforce Remington 700 Scope Base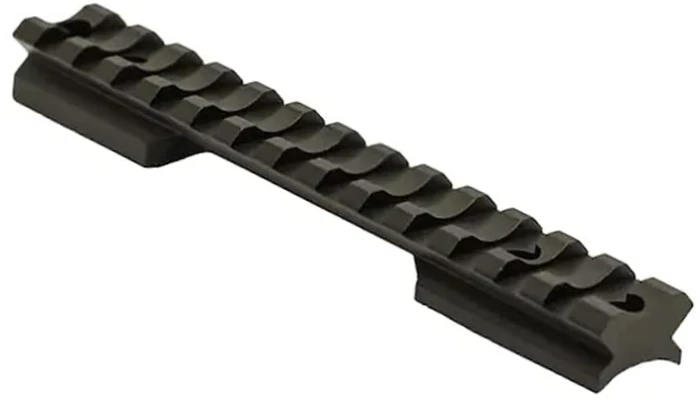 The Nightforce Remington 700 base is made out of aluminum. It's a solid base that fits directly into the 700 without needing gunsmithing. They are available for both short and long action rifles.
Depending on what ranges you are shooting at, you can go for either 20 MOA or 0 MOA. That's entirely your personal preference. The base will make your 700 compatible with 1913 Weaver accessories.
Now that you have the mounting rail, what about the ways of mounting scopes into this? After all, most modern scopes won't come with any mounting system. Especially the long-range one. Here are some mounting rings that I highly recommend to you guys.
ii) Vortex Precision Matched Scope Rings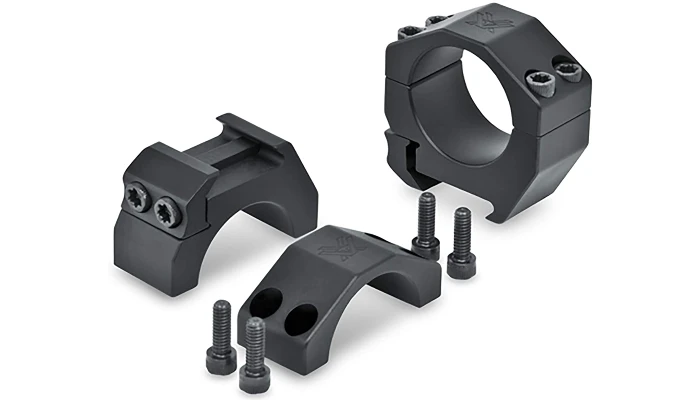 This mounting ring comes in a pair. With the options available to choose 1" or 30mm tube diameter, you have a plethora of options to choose from. Depending on which scope you go for, make sure to buy the right size of scope rings.
The rings are made out of aircraft-grade 7075 T6 aluminum billet. They can handle the 700 recoils and protect any scopes you throw at it. Including the crazy expensive scopes as well.
iii) NIGHTFORCE Standard Duty Picatinny Style Scope Rings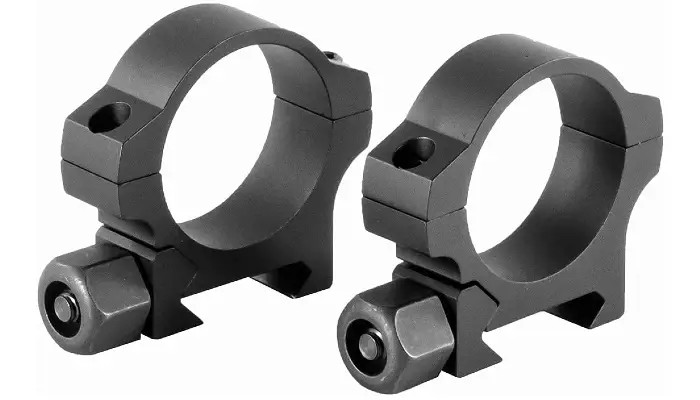 Nightforce is a magnificent manufacturer of all things optics. They make rifle scopes and make accessories for their scopes as well.
Thankfully, those accessories are compatible with most riflescopes out there. That makes the Nightforce rings a fabulous choice for hunters.
The rings are made out of aluminum as well. They support the standard Weaver/Picatinny rail. So, you can use this on your 700 if you decide to buy the rail I mentioned above. Make sure to buy the right one depending on your scope tube diameter.
4. Remington 700 Scope Upgrades
Now that the hassle of mounting and mounting rings is out of the way, it's time to take a look at the bigger picture. Finding the best Remington 700 scope should be your top priority. As a sniper has limited usage without a scope. Let's remedy that.
i) Leupold VX-R 3-9x40mm Rifle Scope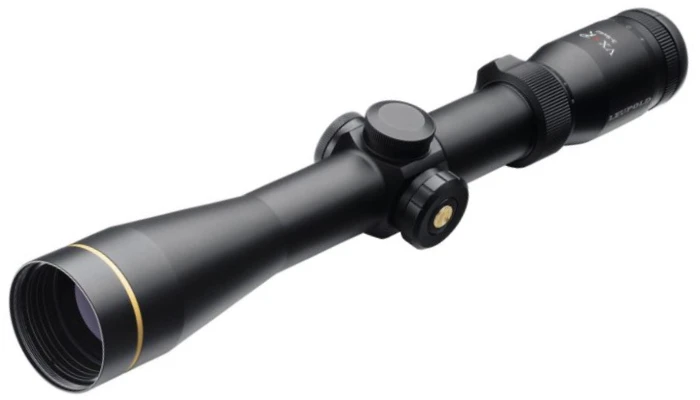 Leupold is one of the largest optic manufacturers in the USA. They have their own R&D department and factories to construct riflescopes in the USA. The trust they built over time is something that can make other companies jealous.
The VX-R is a riflescope suited for long-range shooting. The scope is made out of aircraft-grade aluminum. It's durable and lightweight. The internal purging makes it fogproof and O-ring sealing makes it 100% waterproof. To make it compatible with AR and bolt-action rifles, they made it shock resistant as well.
The lenses on this scope are fully multi-coated. They will provide you with a clear vision during the day. Low-light performance is great as well. That's something Leupold excels in.
Overall, the price-to-performance of this scope is simply incredible. Make sure to buy a pair of 30mm scope rings mentioned above. As this doesn't come with any.
ii) NIGHTFORCE ATACR 7-35x56mm F1 Hunting Gun Scope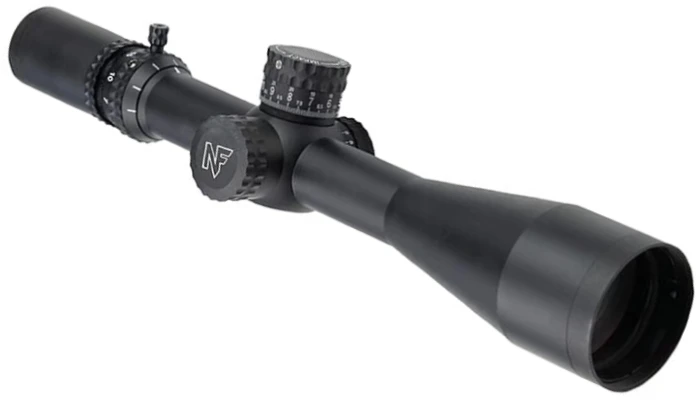 Looking for the best sniper rifle scope you could possibly buy? The scope that will probably give you access to the moon? Jokes aside, this scope from Nightforce is crazy good.
It has up to 35x of magnification with 7x as base magnification. The base magnification is higher than many scopes maximum magnification.
Both in base or max magnification, there is no chromatic aberration or blur vision on the topside present in this scope. The scope is extremely durable and made for any kinds of shooting you have in mind.
Looking to hunt something from the top of the hill? You can do that as well.
One thing to keep in mind, this is not a cheap riflescope by any means. It's one of the most expensive scopes in the market. But once you get a taste of all its glory, it's not possible to get back into a regular scope.
5. Remington 700 Trigger Upgrades
If we are doing so much modification to the gun, why not get a better trigger set as well? Triggers can change our experience with guns. So, let's find out the best Remington 700 trigger.
i) Timney Elite Hunter Remington 700 Rifle Trigger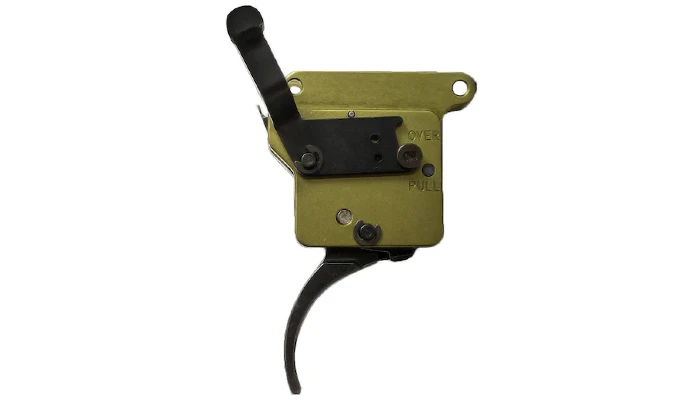 Timney triggers are great. If you have used their triggers before, you know they provide a good low trigger pull with great structural integrity. The stock trigger internally isn't the most competent thing in the Remington 700.
But with one of these Timney Triggers, you can easily change that experience.
With a consistent pull weight of 1.5 to 4 pounds, the Timney trigger is smooth in both short and long-range shooting. The trigger is made out of hardened steel. A durable and lightweight material goes perfectly with the trigger.
ii) Triggertech Diamond Remington 700 Trigger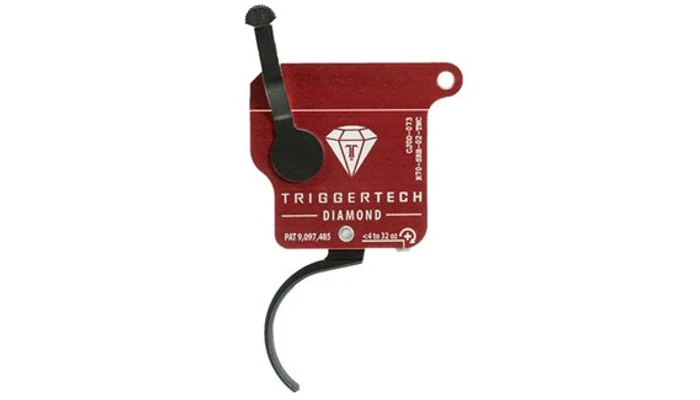 If you are pairing your Remington 700 with a long-range scope to participate in long-range hunting or competitions, you will need a trigger that feels consistent with pull weight in both short and long-range.
Offering you a total control on your trigger, Diamond is adjustable from 4 oz to 32 oz. That's consistency right there. For competitive shooters, the Diamond trigger is something you must own.
Is Upgrading Remington 700 Worth It?
Why wouldn't it be? It's a gun that is factory calibrated to be highly accurate in short and long-range. On top of that, it's a gun that doesn't cost a ton to get and license it for hunting or competition.
The upgrades available for it just gives you an idea of how popular the gun is among users and companies. Something with this popularity is not going away anytime soon. So, more consistent upgrades for the Remington 700 will be available down the line.
In my opinion, owning a Remington 700 and then later upgrading it to the brim is an experience all hunters should feel. It's something that you don't get the chance to do every day. Just make up your mind and pull the trigger (no pun intended).
Conclusion
Would you look at that, at the end already, again. Well, I don't want to take more of your time. I hope you made up your mind to make the best Remington 700 upgrades possible. It's a lovely gun that deserves all the right treatment possible.
There are some killer upgrades mentioned above, grab some of those so you don't miss out on hunting and competition opportunities. With that said, that's all for now. I will be back with more for you guys later. Till then take care.