Based on the Heckler & Koch G3 battle rifle and HK91 rifle, the PTR 91 has been living up to its name since its release. The name "Precision Target Rifle" justifies every action of this semi-automatic rifle as you can use it to reach your specific target with accuracy and precision.
Whether you use it for a battle or you want to refine it to its best level possible, the only way out is to upgrade the parts of this firearm. You will find many aftermarket options for this PTR 91 rifle, but there are some specific ones you want to add to upgrade the status of your gun.
This is where my list of recommended products comes in. All you need to do this sit tight and enjoy the journey of reviewing all the upgrades that are compatible with your PTR rifle. I have the perfect product list that will turn your rifle into an unbeatable beast. So without further adieu let's look at the upgrades that will change the course of your shooting expertise.
1. PTR 91 Bolt Carrier Upgrade
First, let's talk about the bolt carrier of the PTR 91 rifle. It is a solid metal piece that has a bolt in the lower section, having a long carrier on the top of it. What happens is that, together the bolt and the carrier make quite a heavy metal piece which then becomes harder to control and find the stability you are looking for while shooting.
As a result, the first upgrade I want to suggest is an upgraded version of a bolt carrier for your 91 PTR rifle which does not put too much weight on the firearm and keeps a balanced sturdiness throughout the shooting process.
i) HK F/A Bolt Carrier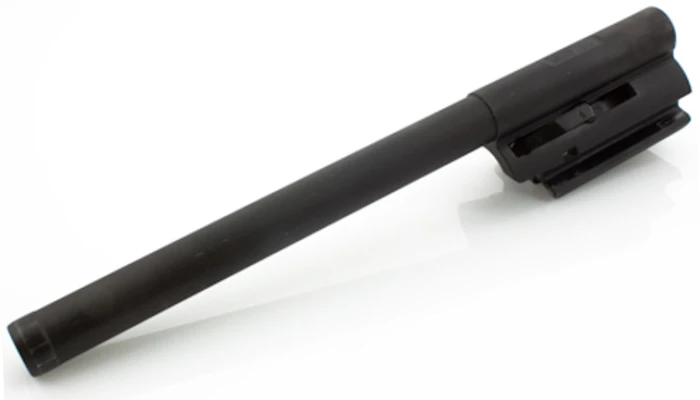 Since you are dealing with changing the bolt carrier of your PTR rifle, I would definitely suggest an aftermarket option because- firstly it's an easier option to find and secondly it will be cheaper than the original one.
Like this HK Bolt Carrier by Surplus where you will get a complete set of items you will need for your bolt carrier upgrade. This works best for the shooters who are having bolt bouncing issues with their firearm or who just want a smoother carrier for FA use.
The German carrier comes with tungsten inserts since it will give a good base for a smoother bolt carrier in order to enhance the firing manual. In case you want to go for a separate headpiece, you can check out their HK Bolt Head that comes as a separate piece and you can only replace this with the existing one.
2. PTR 91 Cocking Handle Upgrade
Another very small but very important upgrade is the PTR 91 cocking handle replacement. This small thing can seem like an unnecessary addition but let me tell you once you install it you will know why I was putting so much importance onto this tiny buddy.
This not only increases the surface area on the top of your PTR firearm but also provides your rifle with more charging ability without putting any extra weight on the overall gun. Adding this to your list will be a game changer for you.
i) HK US Made Cocking Handle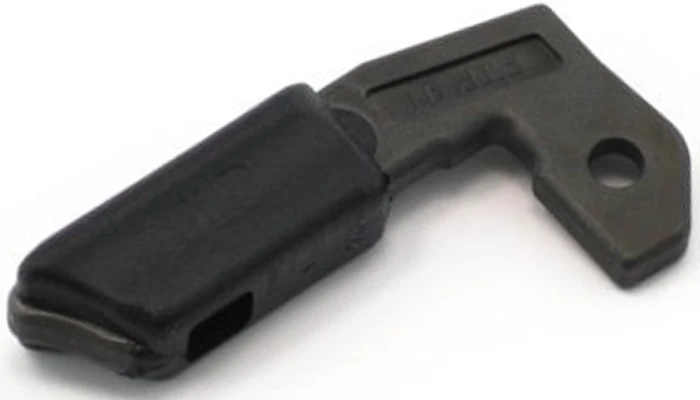 Installing a cocking handle on your PTR 91 gun is another good upgrade option you look for. This small part will help you with maintaining solid control over the charging ability of your gun.
This is actually very important for those critical moments when you need every ammo from your magazine changing as fast as possible. For getting rid of any unwanted cartridge shell from your gun, it is important that you go for a smooth quality charging handle. And the HK cocking handle does that for your PTR rifle.
In my opinion, adding this little guy will take you a step forward in reaching your desired firing control unit. Therefore, I would suggest you take that step.
3. PTR 91 Trigger Upgrade
Now if you want more control over your shooting capability and get a smoother firing system, I would suggest upgrading your PTR trigger with a better version. This will help you with lower trigger pull and less total travel range at the same time.
This will make a huge difference when you are competing or you are in a critical mission where every second counts. With the upgraded trigger kit you can lower the time frame and get a lot smoother pull than the factory PTR trigger. In case you are confused about which one to go for, don't worry because I have the best two options for you.
i) PTR Ambidextrous 0,1 Trigger Pack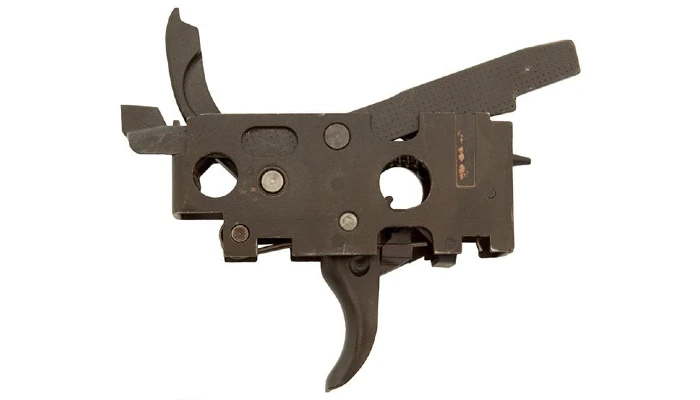 This HK German Complete Trigger pack will serve all your purposes while upgrading your PTR trigger. The Package comes with the semi trigger which features an ambidextrous grip housing in order to fit all types of shooters.
That is not all. You also get an ambi selector lever set which includes the original German ejector lever set up in a 7.62 chamber. This trigger set is compatible with all the PTR models and variants including the 91 rifle.
Although the trigger set includes everything you need for installing the trigger onto your firearm, having a lower will only ensure a secure fit on your PTR rifle. This is why I would recommend this Semi Auto HK91 Steel Clipped and Pinned Lowers, especially parkerized for clones in order to have the tightest possible fit for your gun.
4. PTR 91 Muzzle Device Upgrade
Since we are working with a PTR rifle and it's chambered in a 7.62x51mm NATO caliber, there is no way you can go without a great quality muzzle device. Although a high compensator can work, the best thing would be adding a muzzle brake to your 91 rifles in order to minimize the amount of felt recoil produced from the 7.62 cartridges.
The following two muzzle brakes would go perfectly with your PTR firearm and work in a way to reduce the recoil amount better than other muzzle devices available in the market.
i) AR .308 30 Caliber Short Muzzle Brake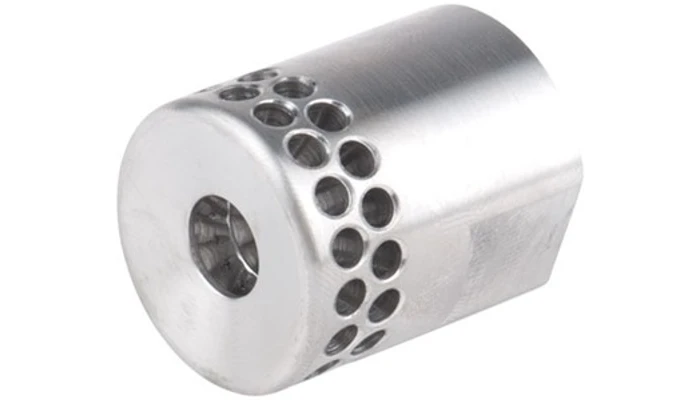 For a minimal added length and still giving maximum braking ability, the AR .308 short muzzle brake works perfectly for any .30 caliber including the PTR 91 rifle. Its only 1 inch length adds less to nothing to the gun while reducing a significant amount of recoil produced from the .308 Win cartridges.
The muzzle brake has two rows of 0.125" port which redirects the exiting gasses and pressure in order to reduce muzzle rise. The Wrench flats on both sides of the brake make it easy to install it on the firearm. This muzzle brake attaches to the ⅝-24 threaded barrel of the PTR gun.
ii) JL Billet V.P.R. Muzzle Brake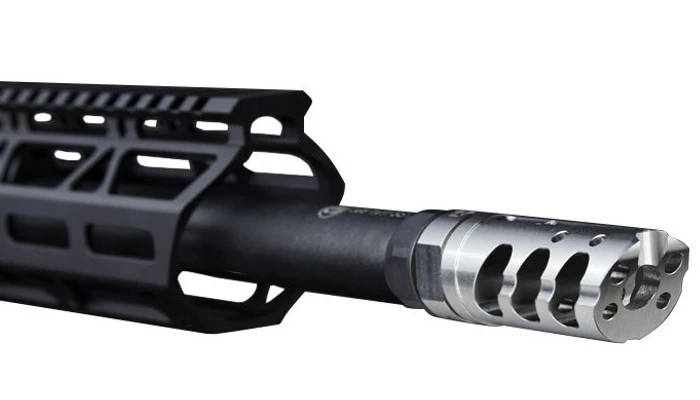 Another great muzzle brake option is the JL Billet V.P.R muzzle brake which comes with varying degree port angles in order to redirect the gasses out and reduce both the felt recoil and flash signature of the firearm.
The ports start with a 15-degree angle from the back side of the muzzle and decrease as the gas moves forward so that you can have a smooth ride with your gun without worrying about the harsh blowback.
This muzzle brake has a CNC machined 303 stainless steel as its housing material which gives the product a solid base for withstanding strong calibration without falling off. As it attaches to any 5/8×24 thread pitch, you can easily install it on your PTR 91 firearm.
Since some of you want something less in the face and low maintenance, I also wanted to recommend a compensator compatible with your PTR rifle. This Precision Armament M4-72 Severe Duty Compensator will work amazingly on your gun and give you a solid 75 percent reduction on the recoil amount.
So, for the shooters who prefer compensators over the high noise of muzzle brakes, this will work like magic.
5. PTR 91 Grip Upgrade
Grip upgrade for any firearm is a very basic option that most shooters choose to opt for. This is mostly because every shooter likes to replace the factory grip with something they feel comfortable using.
Hence, I am also suggesting a good grip upgrade for your PTR 91 rifle. This will give you the comfort you are looking for while maintaining the control and stability that is necessary to make the rifle more efficient.
i) Ergo Tactical PSG1 Grip For HK Metal Grip Frames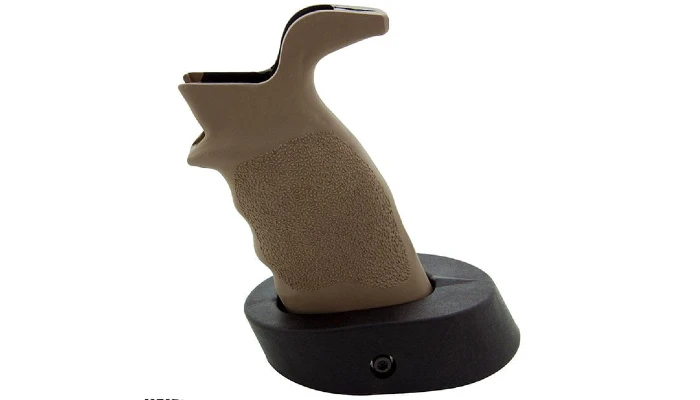 For your PTR 91 grip upgrade, I have recommended this PSG1 style grip frame which is an ergonomically enhanced tactical Deluxe grip frame in order to give you the best comfort.
The grip frame features a palm shelf that will allow you to have more control over your gun and increase its stability for better shooting targets.
Another great function of this grip frame is its ambidextrous palm swell which provides you with a proper trigger finger placement. This will lead you to a better posture for better target acquisition than before.
6. PTR 91 Optic Upgrade
While we are talking about upgrading different gun components, this one option is not about replacing them. Rather this will be an addition to your existing iron sights. Having a reflex sight or a scope will give you the extra benefit of making your targeting more precise and accurate.
The optical device I am suggesting here will help you to enhance the overall picture quality of the sights, without putting too much weight on the rifle. This is perfect for use during both daylight and any low light conditions.
i) EOTECH 512 Holographic Weapon Sight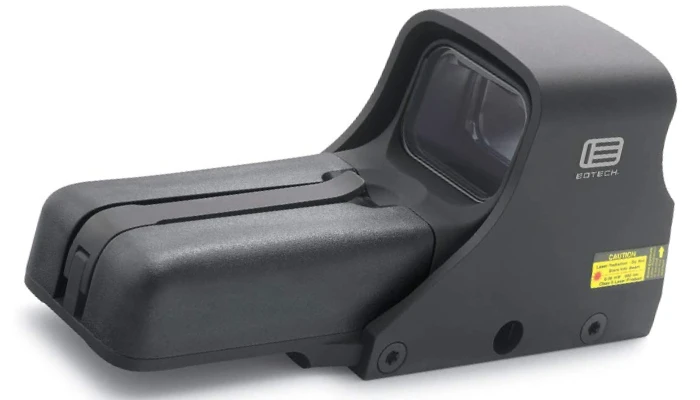 Eotech Holographic sights are great options for using long guns and even with handguns. This is mainly because the holographic reticle gives you better visibility during low light conditions. With this Eotech 512 model, you receive two different reticles which you can toggle between to adjust with the instant need.
Its 68 MOA ring reticle is perfect for centering the dot reticle and bringing together the surrounding parts so that you get the best view possible. On the other hand, the 1 MOA dot reticle gives out a precise slim dot which is perfect for targeting long distance objects with accuracy.
Other than these, you also get a total of 20 brightness settings to adjust with every changing lighting condition throughout the day. The non-reflective window and holographic reticle work together to produce the best picture quality that will surely get you closer to your targets.
7. PTR 91 Magazine Upgrade
My next recommended upgrades are related to the magazine part of the PTR rifle. The best option for any firearm, especially rifle magazine upgrade, has to be the extended magazines with more rounds.
You can either replace your factory magazine with this one or you can use it as an extra during times of need.
i) KCI 20 Round Magazine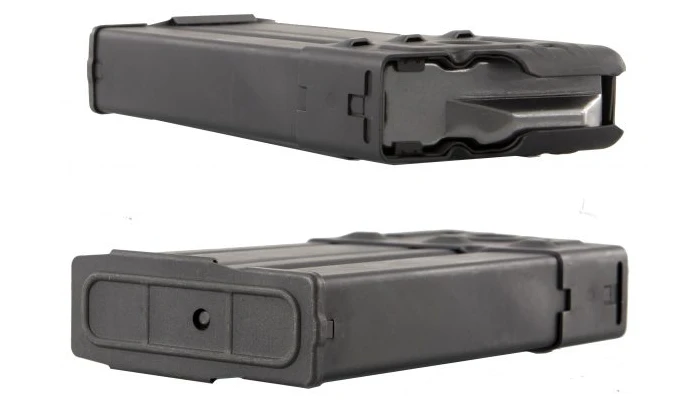 Keeping an external magazine near your reach is always a smart idea and so upgrading your magazine with this 20-round KCI magazine will work in a positive way in increasing the performance of your PTR 91 weapon.
This magazine supports both .308 Winchester and 7.62x51mm NATO caliber. As a result, you can easily switch between the factory magazine and this aftermarket upgrade whenever you want.
The extended magazine provides you with reliability and smooth feeding with its Hi-tensile compression spring, anti-tilt follower and reinforced feed lips. These also work towards increasing the longevity of the product.
Besides, its steel housing along with a gray phosphate finish prevents even the strongest corrosion from touching the surface of the magazine. This means you can use this product for a long time without wasting too much time on maintenance.
This is the 20 round version of the KCI magazine but if you want to keep extra magazines with less firing rounds you either opt for this 10 Round Aluminum Alloy Magazine or the 5 Round Magazine for PTR and HK rifles.
8. PTR 91 Extended Safety Upgrade
Last but not least, we can not and should never compromise with our safety, especially when we are using a gun like PTR 91. Which is why you will need to take every precaution you can before starting your journey with this rifle.
I know you get enough safety points with every firearm but not all of them are worth keeping. Sometimes it is best to take things into your own hands and reassure the safety measures by yourself without compromising anything.
Therefore, you need something extra that can save you from any future disaster, which you can find in the following product.
i) HK Selector Lever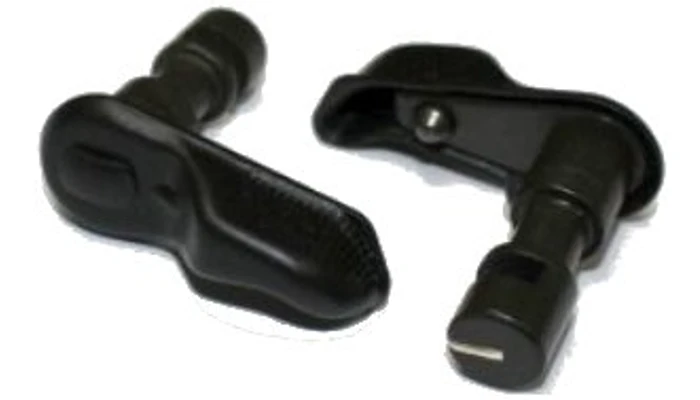 To ensure proper safety measures with your PTR 91 rifle, it is best to upgrade your firing control unit with something that can prevent any sudden mishap. This is why I have recommended this Safety Selector Lever which will work like magic with the plastic grip frames of your PTR gun.
These levers will prevent any unexpected firing while locking the trigger. The product features a long Axis selector which fits with the plastic grip frames that use single sided selectors. This makes it easier to control the levers and detach them whenever necessary without much effort.
The safety levers also work for SEF style semi-auto and full-automatic trigger boxes other than your PTR firearm. In my opinion, installing this product will help you upgrade the overall safety measures of your gun without causing too much interference.
Conclusion
To sum it up, the PTR 91 rifle is getting more popular as the days are going by. They are owned by almost all shooters because of the performance they give with their HK G3 and 91 rifle based design. This Precision Target Rifle (PTR) gives you the accuracy you desire from your gun.
Since the weapon is giving you the shot of your life, it has become your responsibility to turn it into a customizable version to suit all your needs. The products I have recommended will work as the perfect upgrades for your PTR 91 rifle. What you need to do is find the ones that you like to add to your firearm. So, treat the rifle the way it deserves and shoot it like a PRO!