Taurus Pistols are quite a charmer, to say the least. But the G2C was soon overshadowed by the refreshed G3C that was released not so long ago. Yet, you will still find users of G2C sticking to their G2C.
Is it out of love? Or just get used to it? Probably both. On top of that, it's quite easy to match the performance of G2C with a G3C with some minor upgrades. Let's find out what makes the G2C so good and some of the best Taurus G2C upgrades you could do.
Should You Upgrade The G2C?
Is upgrading the Taurus G2C worth it? Or am I wasting my money and time? The answer is, yes, it's worth the upgrade. With these necessary changes mentioned above, you can take your G2C to the next level.
Make it competition worthy and a good everyday carrying weapon. While you can just grab the G3C off the shelves, that gun needs some upgrades as well. If you are an owner of the G2C, why not take some time to increase the potential of the gun? It will definitely improve your experience for the better.
1. Taurus G2C Holster Upgrades
Whether you are using this gun as self-defense or carrying it on your hunting trips. Or maybe camping in the jungle, you still need to carry it there. To help you carry the gun easier, Holsters are the first thing you should consider investing in.
i) Amberide Taurus G2C Holster IWB KYDEX Holster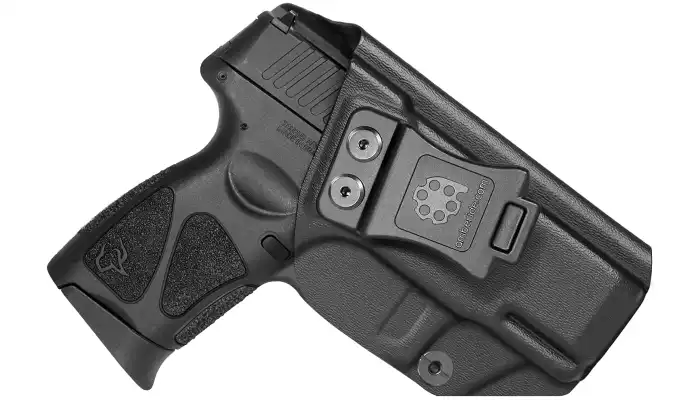 Amberide IWB holster is the first thing you will find in any gun shop for your Taurus. Amberide is known to make some of the best Kydex holsters out there. What does Kydex mean?
Kydex is the material that is used in making the holster. It's a type of thermoplastic that is known for its flexibility and durability. Both are needed to make a good holster. A great part about this holster is, it's available in tons of different colors.
I know some folks who are into funky colors. I'm into them as well. Don't worry, the difference is only in colors. It won't change the material. Certain colors aren't worse than the others. It's your personal preference.
ii) Gun & Flower Taurus G2C Holster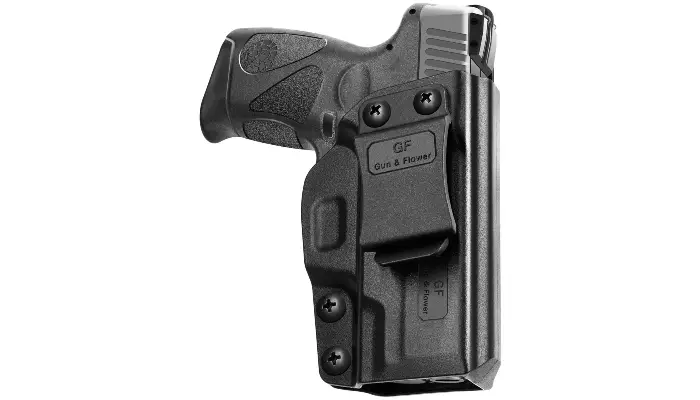 Gun Flower holsters are some of the most known in the market. Their G2C and G3C holsters are among them as well. This holster works with both G2C and G3C. After all, they are virtually the same gun appearance wise.
This holster is made out of polymer. An extremely durable material that is used in making guns like G2C as well. The polymer has been proven to be a perfect choice for G2C accessories.
2. Taurus G2C Sight Upgrades
The next thing you should consider is adding a sight on your pistol. A pistol sight will improve your aim and give you a better experience while shooting. Specially for any law related works or hunting, you definitely should invest in a sight.
i) Viridian Essential Taurus G2C Red Laser Sight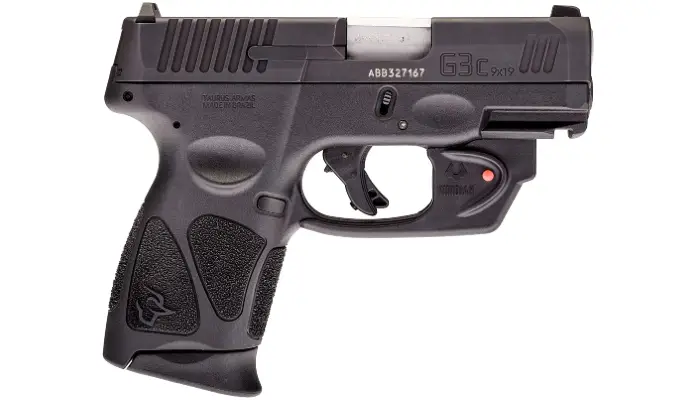 Viridian Essential series laser sights are some of the best pistol sights ever made. Available in quite a few gun models, Essential is really essential in your arsenal. Bad pun aside, the red laser sight is capable of running a 6 hour marathon straight.
The material used in the making of this sight is, as you guessed, polymer. Makes perfect sense, no? Use a durable material that is known to work great with pistols, can take recoil heat, and won't melt from the sun. A big win in my book. The laser sight has an ambidextrous turning on or off button. No sensors here.
ii) Ade Advanced Crusader RD3-009 Red Dot Reflex Sight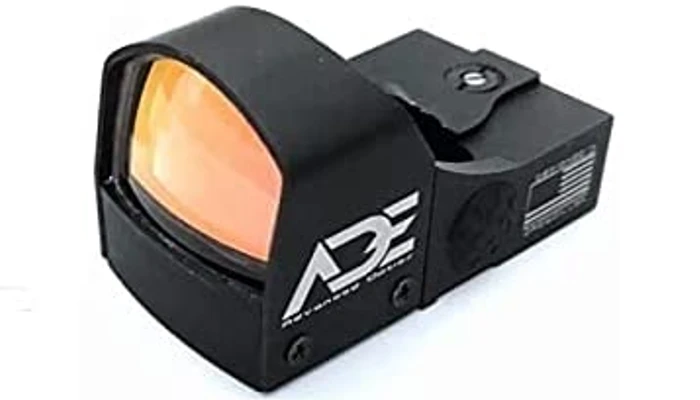 Ade Advanced optics are made for beginners mostly. They are easy to use and super easy to install. To make it even easier for you, Ade Advanced includes a mounting plate that supports both G2C and G3. On top of that, it also supports Taurus PT140.
The sight is made of aluminum and uses a glass lens. The lens features a lit 5 MOA red dot reticle. You will find the needed CR2032 battery included in the package. On top of that, you can purchase these batteries quite easily. They last a long time.
3. Taurus G2C Tactical light Upgrades
Who's tactical lights are for? As the name suggests, tactical shooters. In real life, hunters and law-enforcement workers benefit from a tactical light more than a competitor.
i) STREAMLIGHT 69420 TLR-7 500-Lumen Pistol Light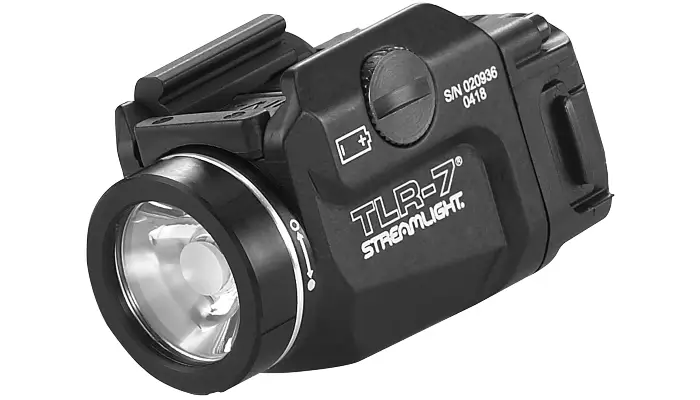 The Streamlight TLR-7 is an expensive tactical light made for pistols. While it can be tweaked or hacked to use with rifles, that's not the purpose of this. This tactical light will sit on the button of your handgun and light up in front of you.
The light goes up to 131 meters at full brightness. But with full brightness, you will only get 1.5 hours of continuous usage. If you don't need that full 131 meters of range, then use it at lower brightness and it will last you for over 3 hours with ease.
The light is good for hunting. Honestly, it's an excellent choice for hunters and fishermen who keep G2C for safety at night. Often, it makes more sense than a laser sight. But hey, you could easily pair this with the red dot instead (winky face).
ii) LASERPRO® Rechargeable Green Laser Sight w/LED Light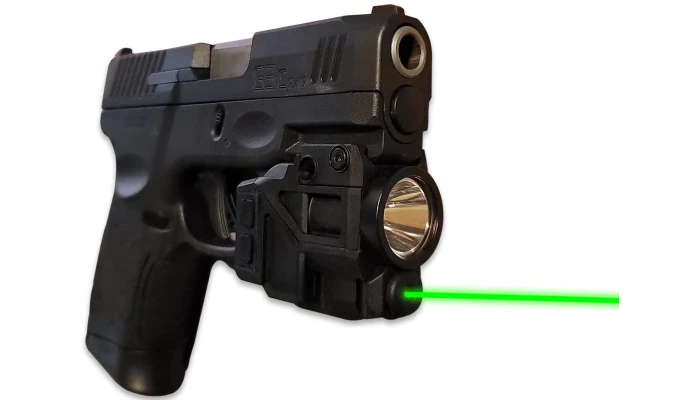 So, want to do something crazy and do the unthinkable? Laserpro just got the right item for you. This rechargeable green laser sight comes with an LED light built into it. As this works underneath your gun barrel. You still have the top of the barrel to work with.
You could easily pair this with the Ade Advanced red dot sight and make it a double sighted gun with a light as a bonus. I know, this is too much to digest. But it's a possibility I can see happening.
As for the combo itself, it's quite bright and vibrant. As green lasers are known to be power hungry, being rechargeable makes life easier. The laser is legally allowed. Don't need to stress your head over it.
4. Taurus G2C Magazine Upgrades
The magazine is another important part of a pistol. While the Taurus pistol comes with a stock magazine that is enough to partake in most competition and is competent as a self-defense item, having some extra never hurt anyone.
i) Taurus G2C 9mm 12 Round Magazine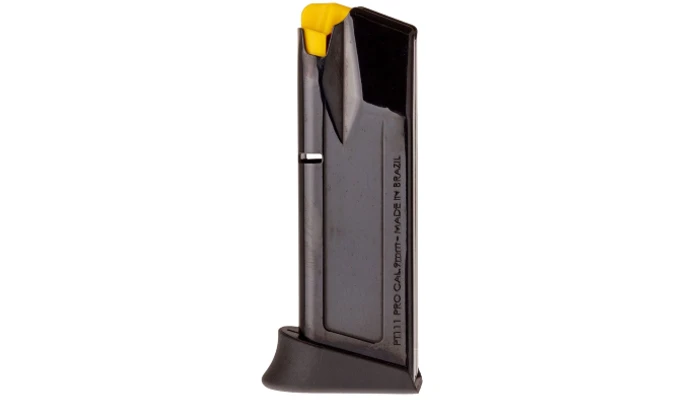 This is basically a factory replacement for your Taurus G2C magazine. It's made with similar outlooks and format. The material used here is metal. With a polymer extension. It's quite easy to take out the gun.
To hasten the bullet loading process, you should also get a Hilljak Taurus G2C speed loader. They are fairly cheap and pair extremely well with a magazine like this. Making your reloading time faster than ever.
ii) Taurus G2C 17 Round Extended Magazine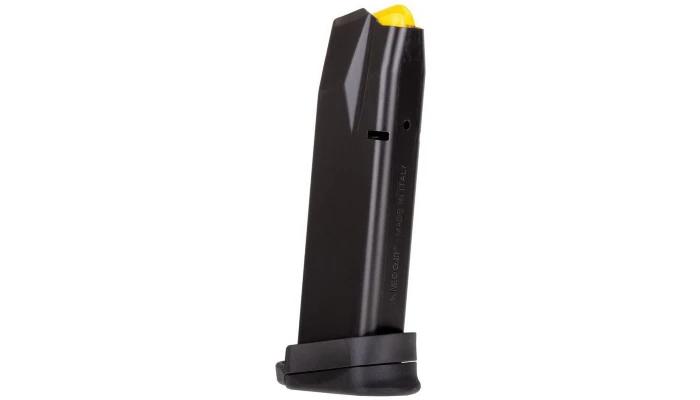 What if you are not satisfied with the stock 12 shots? Do you want more? Well, then I have more. Who's stopping ya? This 17 round extended magazine is made by Taurus themselves. While this mag is made for the G3, it supports both G2C and G3C.
With a metal body, the extension of this magazine is made with plastic. It's not as soft or big as a rubber extension, but we take what we get. It's easier for newbies to have a complete mag than building from the ground.
5. Taurus G2C Pistol Grip Upgrades
Last but not least, grab some grips. Grips will improve your experience with the gun. You can grab it better and you will feel comfortable while grabbing it as well.
i) TALON Grips Taurus G2C Grip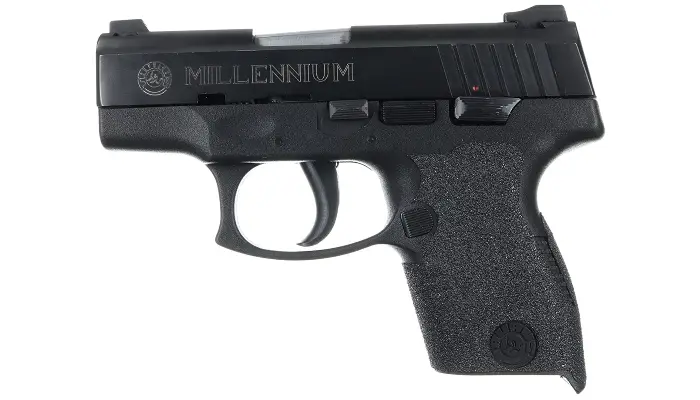 As the G2C is a polymer pistol, it doesn't have any external grips like a revolver or M1911. What you can do to overcome this situation is, grab a grip kit from Talon. They make this grip in sticker style.
One part of the grip has a sticky adhesive that sticks onto your gun handle and the other part has a textured layer. That texture layer gives it a more firmer feeling. That feeling is missing on the stock G2C. In my opinion, grips are a mandatory part of G2C upgrades.
Conclusion
Comparing G3C accessories, G2C sometimes falls short. But that wasn't the point. The point was to provide you with the best Taurus G3C upgrades possible, and I delivered it. Though the options are quite limited, the potential is not.
Be aware of fake products that you might find in some Chinese E-Commerce websites. Stay away from those and always buy from reliable sites. Anyway, I hope you are having a wonderful time with the G2C and even better after making a custom G2C.
With that said, I will leave you guys to your shenanigans for now. I will be back with more upgrade guides soon. Till then, have fun and don't get into trouble.