Marlin 336 is one of the best hunting guns on the market. This lever-action beauty has been in service for a few decades now. During that time, the market was flooded with Marlin 336 accessories.
As the gun is still quite popular nowadays and a really good beginner hunting rifle, it makes sense to utilize the best Marlin 336 upgrades possible. After all, Marlin 336 Tactical custom mods are jaw dropping.
Like all other gun upgrades, it doesn't matter if you don't upgrade the right things. You can spend a ton of money on parts, but they won't pay off well if they don't synergize right.
Here is a guide about how you should tackle the upgrade order of Marlin 336. Without further ado, let's start.
1. Marlin 336 Rail Upgrades
The first thing most people do to their Marlin 336 is to attach a mounting rail to it. From the factory, the gun doesn't come with any mounting system. So, to use a scope, you will need to upgrade the rail of your gun as soon as possible.
i) Evolution Gun Works Marlin 1985 Picatinny Rail Mount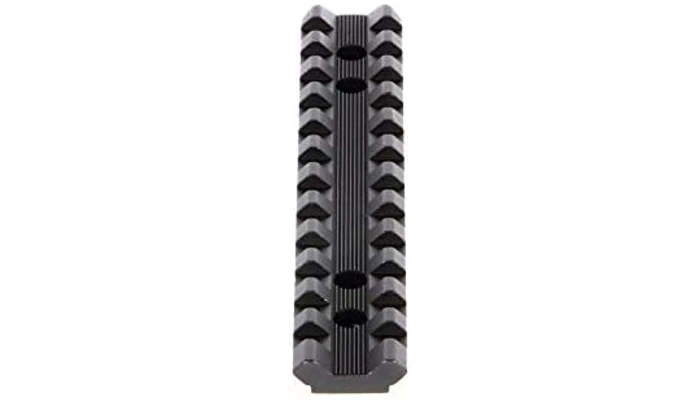 EGW is known to make some killer hunting accessories. This mounting rail is no exception. This gun rail doesn't require any gunsmithing at all. It's quite easy to just place it on the rail and install it with the included screws.
The rail is made out of aluminum. Extremely lightweight and durable material. This rail can be used to attach any hunting accessories that support the weaver/Picatinny rail. If you plan to purchase a scope, this is a must have.
ii) XS SIGHTS Lever Rail and Ghost Ring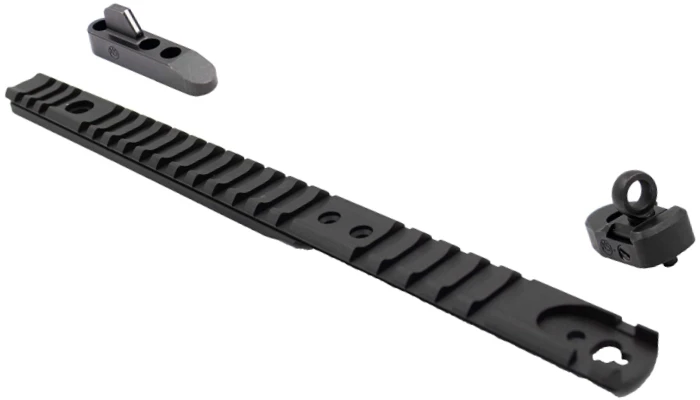 This mounting rail from XS Sight comes in two different package deals. You can get their sights with the rail, or just get the rail itself. The rail is humongous compared to other rails in the market.
But it's not as heavy as their competitors. Machined from a 6061 aluminum billet, this is one of the most durable picatinny rails you will ever come across. Mounting this is quite simple. You don't need gunsmiths' help for it.
The sight included on the package deal is a pair of sights. One sits on the front and the other on the rear. This pair of iron sights is good enough for everyday hunting. While it won't make you become John Wick at 300 yards range, it certainly will make sure you slay all deer and hogs on sight.
2. Marlin 336 Handguard Upgrade
If you have seen the Marlin 336 tactical gun, then you know that gun has a killer looking handguard. If you want your 336 to look or feel anything similar to that gun, you definitely need to use a handguard.
i) Midwest Industries Marlin 336 M-Lok Handguard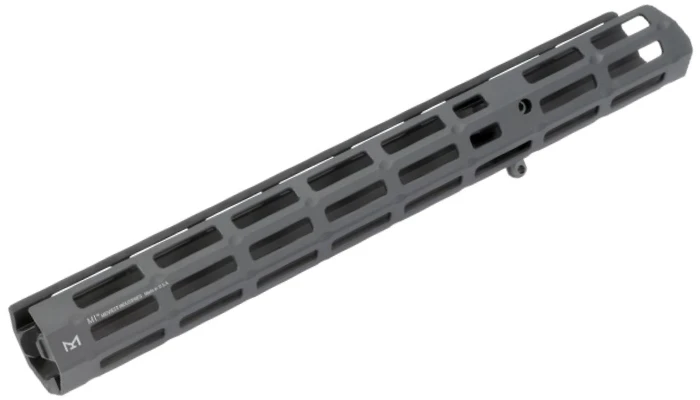 This handguard from Midwest Industries features an M-Lok attachment technology. M-Lok allows you to attach a lot of different accessories down the line. One of the major ones is a bipod.
The handguard is made out of aluminum. It's lightweight and extremely durable. The weight of the item is 0.381Kg. Considering other aluminum options, this is on the lighter end of the market.
Keep in mind, that it's not the cheapest investment you will make on the gun. But it's an investment worthy of considering if you want to get the best out of your Marlin 1985. From the build quality to anodization, it's an amazing product.
3. Marlin 336 Trigger Upgrade
The stock trigger of Marlin has quite a bit of pull weight to it. That makes the trigger a bit harder for younger hunters to work around. If you are suffering from the same issue, it's about time you invest in a good trigger.
i) Wild West Guns Trigger-Happy Kit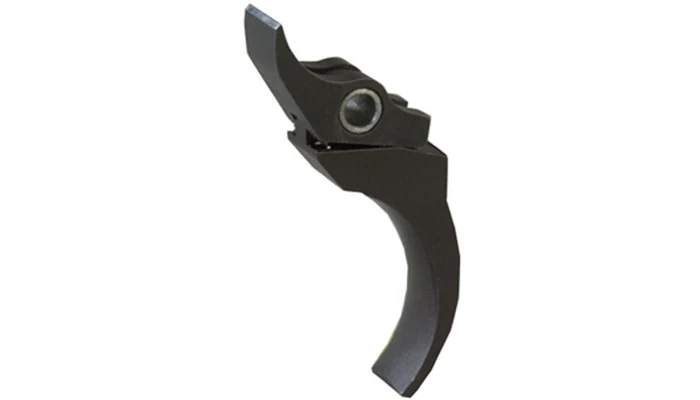 This trigger kit from Wild West is here to make your life easier. Instead of the stock 7lbs weight of the gun, you will find an average 3lbs trigger weight. This unique two-piece design is quite easy to install.
But you will need to disassemble the entire action part to install this on your gun. So, you need the basic idea of how to disassemble your gun and reassemble it again. If you don't know that, get help from your local gunsmith.
4. Marlin 336 Magazine Follower Upgrade
The stock follower of the Marlin 336 is not the best. It's a plastic made follower that often malfunctions. To feed bullets correctly on the gun, you will definitely need to upgrade to a better magazine follower.
i) Wild West Guns Marlin Aluminum Magazine Follower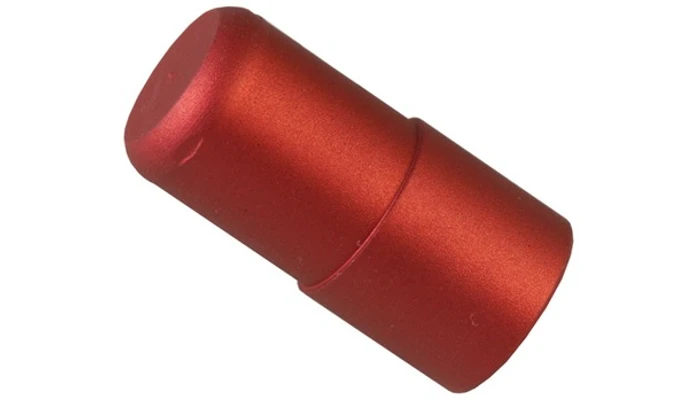 The main selling point of this magazine follower is, that it's made out of aluminum and it's extremely durable. This bright red CNC finished magazine follower is an eye candy, to say the least.
This follower is the perfect replacement for the ABS stock follower that has been bugging you for a while now. Small upgrades like these make a huge impact on the everyday shooting experience.
5. Marlin 336 Loop Lever Upgrade
One of the most enjoyable experiences of a lever-action rifle is the loop lever. Just playing around with it after every shot is an experience young hunters love a lot. That's a good reason why young people lean into learning this sort of gun. To make that experience smoother and more enjoyable, you should invest in a good loop lever.
i) Wild West Guns Big Loop Marlin 336 Lever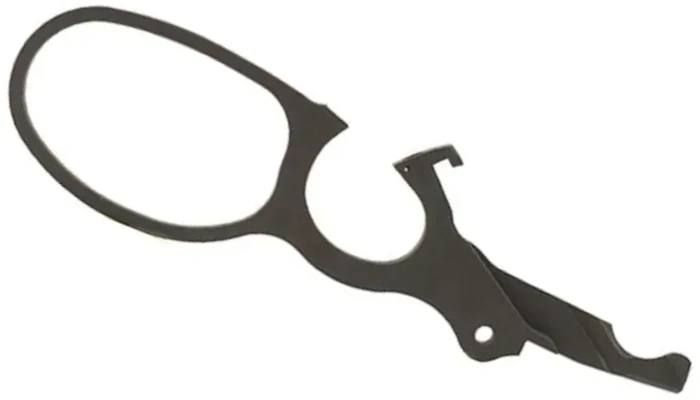 This loop lever from Wild West Guns comes in two different finishes. Either stainless finish or blue steel finish. Both are gorgeous to look at and they are incredibly sturdy as
well.
The best thing about this lever is, it's not much heavier than the stock lever. Yet, it has a better finish and better build quality than the stock lever. This big oval loop has enough space for all size shooters.
5. Marlin 336 Scope Upgrades
Last but not least, the scope. The scope is what makes the 336 a great long-range weapon. While the accuracy of this gun is great, it doesn't have what it needs to hit the bullseye at long range. That's because you cannot see the bullseye properly. With the help of a scope, you can easily fix it.
i) Leupold VX-Freedom 1.5-4x20mm Riflescope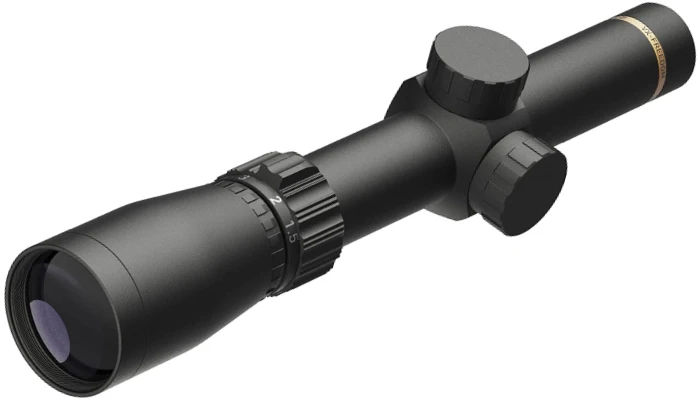 While the 336 is a very accurate gun, it's not known for extremely long-range shooting. Rather, it's a king in the short to medium-long-range rifle that can hunt for you accurately.
That's why, the VX-Freedom makes perfect sense with the 336. VX-Freedom has a ton of scope under its banner. The one I recommend is the 1.5-4x variant that features a 20mm objective lens.
It gathers plenty of light for the scope to work with. Paired twilight light management system, the low-light performance of this scope is quite good as well.
Making it an ideal choice for deer hunters. Compensating for the bullet and adjusting windage/elevation on this scope is super easy as well. The variety of reticles gives every sort of shooter the freedom to choose their type.
ii) Burris RT-6 1-6x24mm Tactical Rifle Scope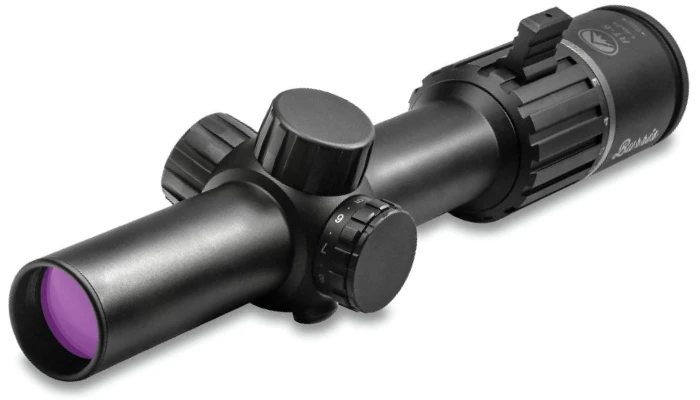 Burris is a well-known brand among hunters. They are known for their budget oriented products. The RT-6 is a hunting riflescope made for rifles like the 336. The RT-6 is made out of aircraft-grade aluminum.
It's a lightweight scope suitable to fit on most rifles out there. Even at a maximum of 6x magnification, the scope doesn't suffer from any kind of visual distortion. This is something a lot of other cheaper scope struggles with.
On top of that, the ballistic reticle on this scope is illuminated. If you are hunting during the dusk a lot, then you will be successful with this scope. Low-light performance and accuracy of this scope is excellent, to say the least.
Keep in mind, that all of those scopes will require you to buy mounting rings. For the Leupold scope, Vortex 1" scope rings are recommended and for the Burris scope, Burris P.E.P.R. 30mm Scope Mount is recommended.
Is It Worth It To Upgrade A Marlin 336?
The Marlin 336 is an amazing gun. The stock performance is great and you can just get away by installing a pair of XS Sights that I mentioned above. But that doesn't mean you shouldn't upgrade the gun to unleash its true potential.
If there was no future or upgrade path to the Marlin 336, there wouldn't be a Marlin 336 tactical. The sole reason that variant exists is to give you guys a glimpse of what Marlin 336 can be.
Whether you are a hunter getting started, or you are a newbie just starting to learn guns for the first time, you will enjoy Marlin 336 very much. And by upgrading the gun, you can take it to the next level.
Conclusion
There you have it. Some of the best Marlin 336 upgrades are right in front of you. Unlike some other lever action rifles, you don't need to change every single thing on the Marlin to make it a wonderful gun.
These upgrades will definitely take your gun to the next level and allow you to unleash the beast inside of you.
With that said, I hope you guys enjoyed the guide. I will be back with more soon enough. Till then, take care and have a great time. Stay safe.