CZ Customs is known for their great catalog of accessories and weapons. They have a lot of firearms in their arsenal that we love. Funnily enough, a couple of days ago I made a list of the best CZ Scorpion upgrades (hyperlink scorpion upgrade article here).
Don't worry my fellow P10C owners. I haven't forgotten about you guys. The P10C is a polymer pistol made by CZ. While CZ claims it as the best striker pistol in the market, there is still room left for improvement.
The P10C does require some upgrades in the road to make it an endgame setup. But to reach that goal, you will need to spend quite a bit and take your time to slowly build a custom CZ P10C.
How about I show you the ropes to get started? After all, you will easily get lost at finding the best CZ P10C upgrades that are worth it. Without further ado, let's start.
1. CZ P10C Trigger Upgrades
The stock trigger of the P10C is what you expect from a striker pistol. It's not the best on the market by any means, but it isn't half bad either. It's an okay trigger that can easily last you for a decent time.
But the P10C can be improved with a simple trigger upgrade. Here is a trigger that you should definitely consider getting.
i) CZ P10 HBi Theta Trigger Kit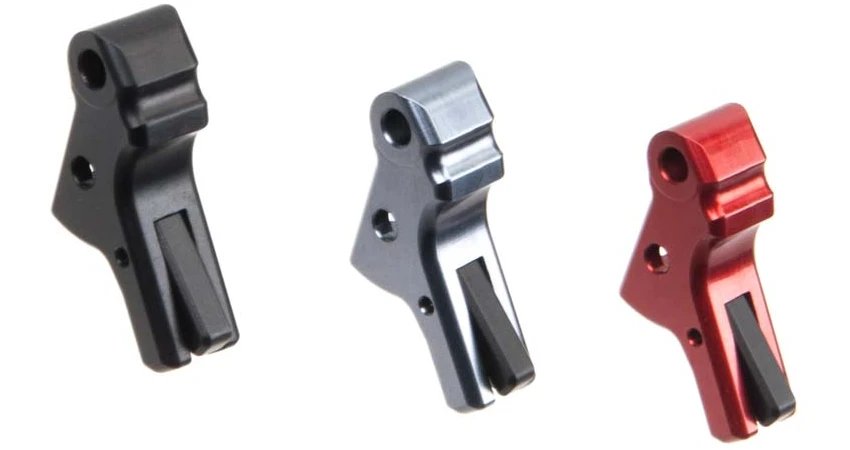 The Theta trigger kit from HB Industries is an undisputed king when it comes to the CZ P10 trigger kit. Theta is a flat faced trigger. It reduces the pre-travel by 4mm. As there are no adjustable screws present on the trigger, the failure points don't exist either.
Pre-travel is achieved through solid machinery using geometry. And that's why math is important folks. The Theta kit allows the user to tune the trigger pull weight. By using either -10% or the -15% striker springs.
Surprisingly, the springs on this kit don't fail like a stock spring. As they are immune to corrosion, you don't have to worry about lubing them or changing them every other month.
2. CZ P10C Sights Upgrade
The iron sight on the P10 is nothing to write home about. It's not the best and never will be. But you could upgrade to a better sight for optimal performance. It will also improve your accuracy a lot.
i) Night Fision CZ P10 Tritium Front Sight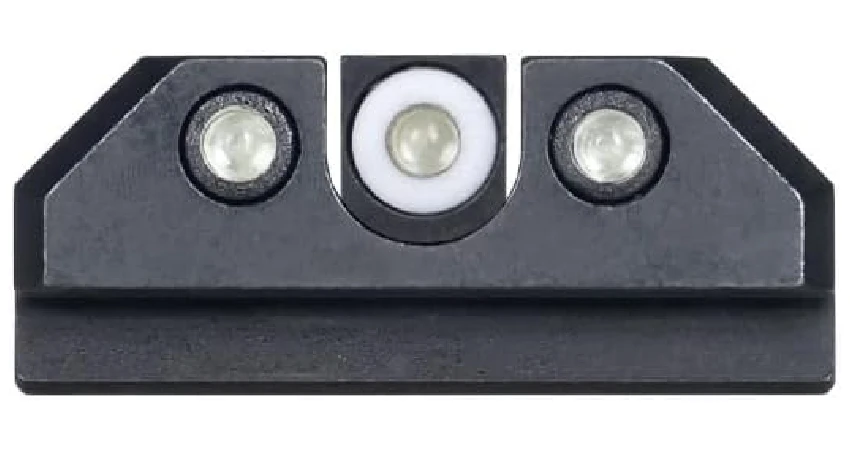 Nope, that wasn't a typo. The brand is actually called Night Fision. A weird approach to the name, but who are we to judge? The tritium sight comes in front sight mode only. These tritium sights are created in the USA. They have 30% more tritium gas per sight vial. That means they are brighter than most night sights in the market.
The Front sight comes in both blue and orange front rings. Whatever color seems more natural to you, take that. It's up to you to decide. After all, if I find the blue to be more natural and easy for the eye, that doesn't mean you will find them easy as well.
This night sight comes with a whopping 16 years of warranty. That's a lot for a small sight like this. The tritium sticks are protected inside a machined steel housing. Black nitride coating on the housing makes it look extremely appealing.
ii) Trijicon RMR Type 2 3.25 MOA Adjustable LED Red Dot Sight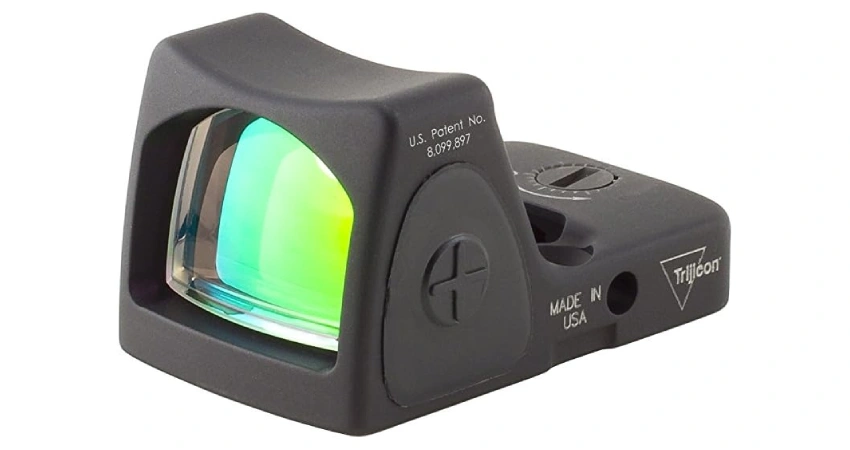 The RMR Type 2 is one of the best red dot sights in the market. Made from aircraft-grade aluminum, Trijicon changed the processing of the RMR in the second iteration. The RMR Type 2 has a less fragile base and more resistance against fog, shock, and water.
RMR Type 2 is a lightweight red dot with an illuminated reticle. Thanks to that, the night performance of this optic is incredible. You can adjust the glow of the reticle with the adjustment buttons present on the optic. They are quite tactile and give good feedback after pressing down.
While the RMR Type 2 doesn't fit on the P10C by default, it's an easy fix to achieve. With the help of a Multi Optic Red Dot Sight Base that is specifically cut for the rear of the P10, you can add in a plethora of red dot sights.
3. CZ P10C Grips Upgrade
The problem with polymer pistols is often the grips. The pattern usually isn't suited for the mass consumers. On top of that, you cannot change the grip of them simply like a revolver or metal pistol for example. That's why, there are different kinds of grips present for this pistol.
i) TALON GRIPS CZ P10C Grips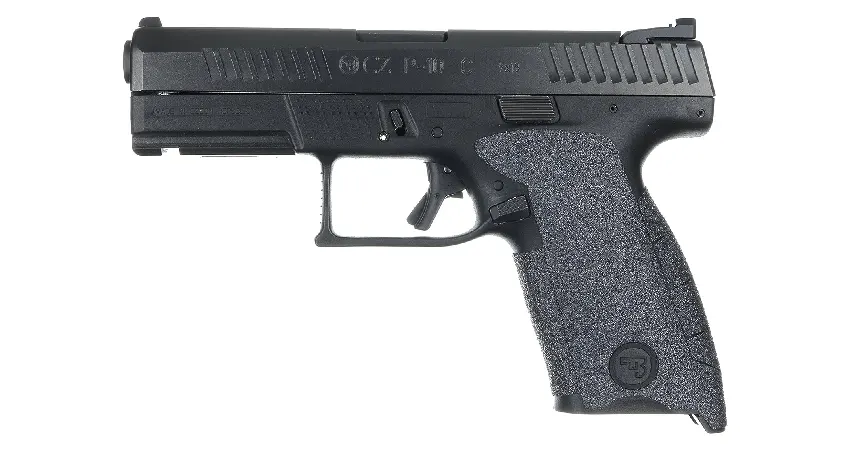 If you have seen a P10C in the wild with grips, chances are they are the Talon grips made for the CZ. Talon Gun Grips are known for their creative take on these popular polymer pistols and make them more comfortable to grip.
These grips are not like your usual pistol grips. They are a tape-like product that sticks on your pistol handle. They have a pattern on the other side of the tape which you grip. Those patterns are usually textured. Giving you a firmer grip and making it more comfortable to hold on to.
The Talon Grips for this gun are available in 3 different sizes and 4 different patterns. Out of those, there are some that have a different color than the pistol itself. If a custom color aesthetic is your jam, go for those.
4. CZ P10C Magazine Upgrades
The P10C has a stock magazine that holds up to 15 rounds depending on the model. There aren't many magazine upgrades you can do to the gun. But you can get some aftermarket magazine accessories that will improve your reloading experience.
i) Talon CZ P10C Magazine Extension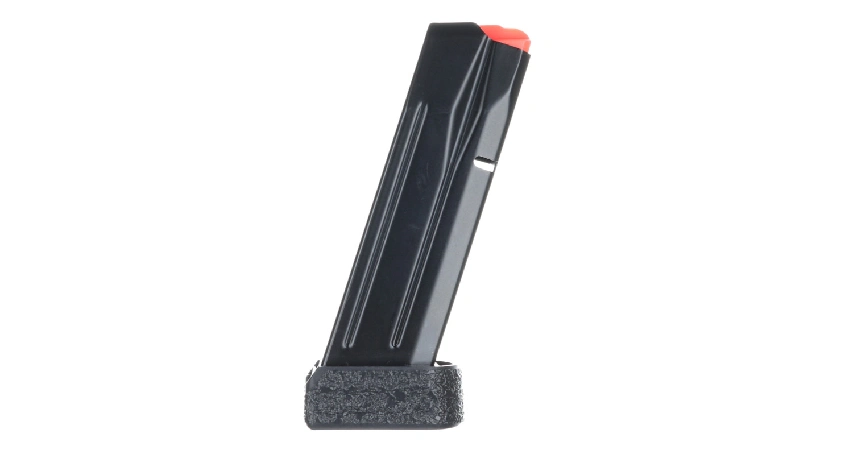 Talon grips are known for their texture and durability. They are quite good and they are known to last for a long time. Besides their grip tapes, you could also get their magazine extension grip that will make your life a lot easier.
The magazine extension grip makes it easier for you to take the magazine out of the gun. It also makes you feel more comfortable to grip the gun if you have large hands. In my opinion, this is something crucial and mandatory for all P10C owners.
It's dirt cheap as well. I don't see why you shouldn't upgrade your magazine and make it even better.
ii) CZ P10C Full Size 9mm 19 RD Magazine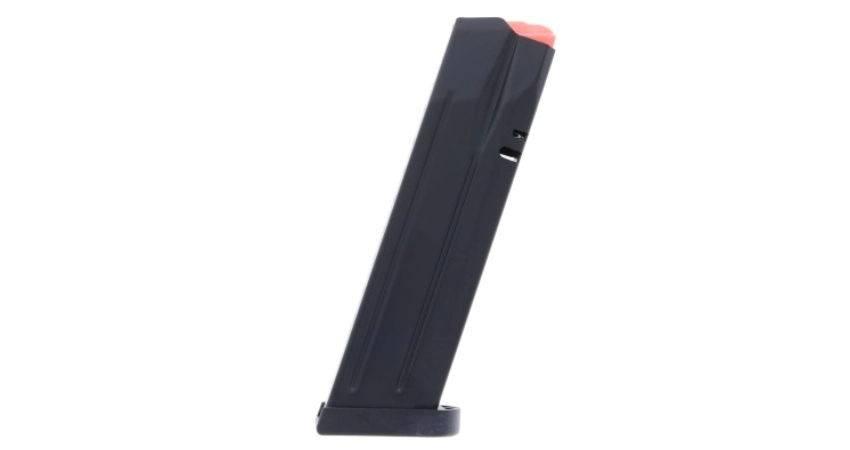 As you know, the stock magazine of CZ can hold up to 15 rounds of 9mm shots. What if that's not enough for you? After all, striker pistols do require a lot of bullets while using them in the range.
Then, you will need to upgrade the magazine to something like this. This 19 round magazine is made out of heat-treated steel. With corrosion resistant finish and steel wire spring, it's one of the most durable magazines out there for P10C.
The base of the magazine is made out of polymer. It's quite fine to hold in your hand. While it does overlap with the steel and makes you question why not aluminum, you won't question once you get your hands on it. The polymer is as strong as the steel body. Not density-wise, but in terms of fighting against corrosion and drops.
5. CZ P10C Holster Upgrades
The CZ doesn't come with any kind of holster. There are quite a few complaints about holsters availability as well. It's just, that there are so few holster makers out there making holsters for the P10C. Here are some holsters that you should keep your eyes on.
i) CZ P-10C Kydex OWB Holster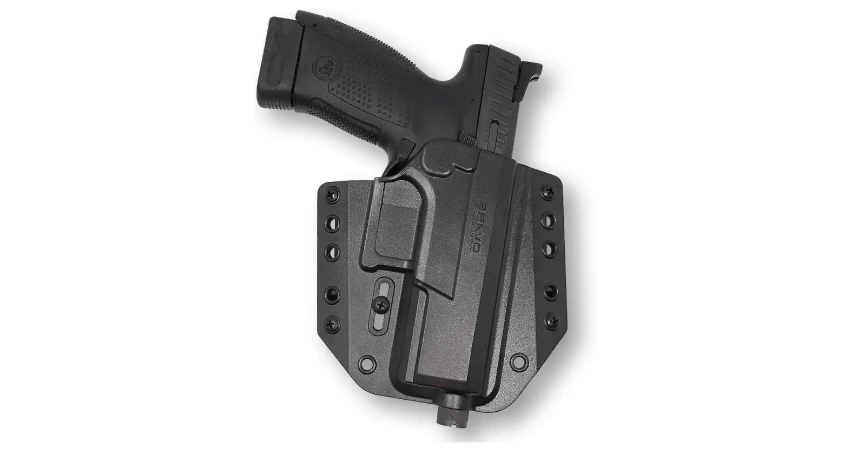 This OWB holster is made by a Czech company named RH Holsters. This one is specifically made to hold the CZ P-10C model. The holster features two belt loops to shape the holster around your body.
The simple and elegant design with a sturdy construction is everything you could ask for. On top of that, the top is easy to open. Giving you a fast unloading time. The RH holsters are handmade in the Czech Republic.
As the name suggests, the material here is Kydex. It's a type of thermoplastic that is known for its durability and flexibility. You can move it around your belt and try to bend it a bit without breaking it. Thanks to Kydex, the holster will last you a long time.
ii) CZ P-10C Leather OWB Holster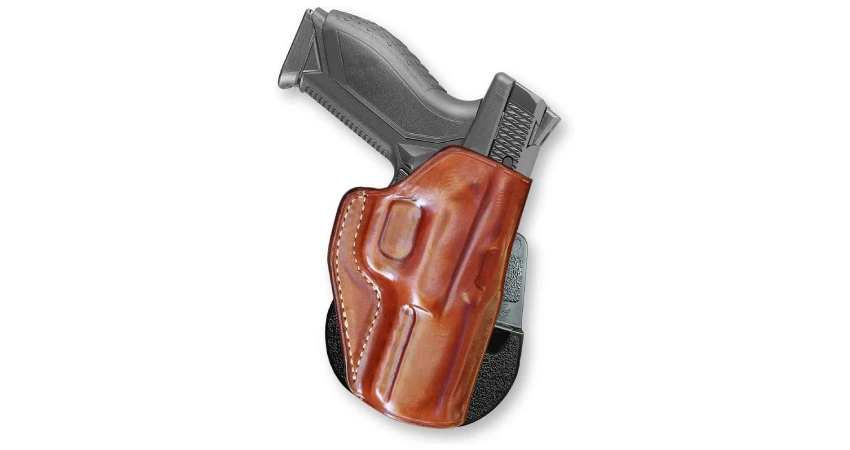 Hailing from Slovakia, Falco has come up with a leather holster for the CZ P10C. leather is one of the most used materials in holster making. It makes sense to use the same material as your belt to accompany your belt.
But cheaper leather holsters have tons of issues. Those issues are not present in something like this holster from Flaco. Even the coloring on this holster was done by hand. By using Italian leather, the entire process of this OWB holster was made by using hands.
Simple design with fast access to the gun, this Holster can support up to 40mm/1.5" belt loop. That's big enough support for most traditional hunting belts out there. If you are after a holster made with genuine leather by a human not a machine, then this is the best holster for you.
How To Upgrade CZ P10C?
With so many upgrade options right on your face, it can get a bit overwhelming. I can't blame you. Such a small gun deserves so much love, it makes you a bit sentimental as well.
But now it's no time to get emotional. Rather, it's the perfect time to do some needed upgrades. Let me help you in the decision making a bit.
Let me ask you a question. Are you Competitive? If the answer is yes, then you would want to get an edge over other participants in a tournament. For that to happen, you will need to make sure the gun is optimal and you are performing excellently with that.
For that, you should upgrade the sight and add some grips for a firmer grip. We can't have you miss shots because of the gun slipping out of your hand, now can we?
If you are using this pistol for everything else, like hunting, casual shooting, self-defense, personal range practicing, etc. Then you can follow any order your heart desires. The options are endless.
Conclusion
CZ P10C is not the most popular CZ pistol out there. Yet, seeing how much love it gets from the community and accessory manufacturers is quite wholesome. As there are so many CZ P10C accessories available for purchase, it's quite hard to find the best CZ P10C upgrades.
Hopefully, you decide on the right upgrade order based on your preference and take the P10C to the max. Unleashing the full potential of this gun is quite necessary. After all, striker pistols are all about performance.
That's all for now, I will see you guys with more upgrades in the future. Till then, take care and stay safe.