Sig P226 is considered to be one of the best 9mm pistols in the market. With a need of reservation or trying your luck in the second hand market, chances are you are not letting go of a P226 if you own it already.
An expensive weapon like that should be best from stock, right? You are not entirely wrong. While the stock experience of this gun is a bliss to say the least, the upgradability of this gun is awesome as well. Making the pistol feel like your own.
That's why, utilizing the best P226 Upgrades is something you should consider. Without further ado, let's get started.
1. Best P226 Magazine Upgrades
If you are trying to make your Sig P226 the ultimate concealment carry, then you will need a magazine upgrade. Sig P226 being one of the most popular pistols in the market, makes it quite easy to find a ton of magazine upgrades for this.
i) Mec-Gar Sig Sauer P226 9mm 18-Round Magazine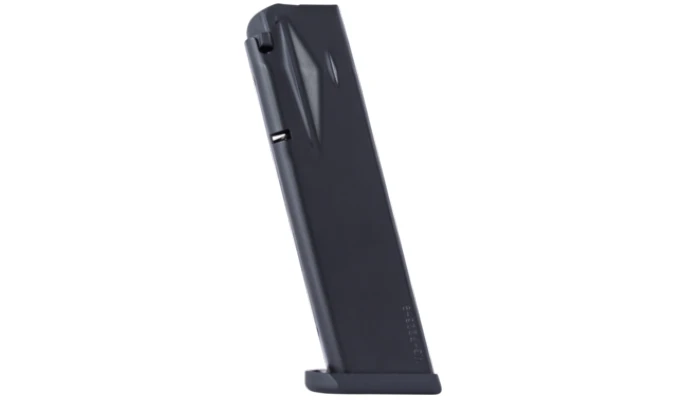 Meg-Gar is known to be one of the largest firearm accessories makers in the world. Their magazine for the P226 was an obvious choice to many. To me, it's the best magazine upgrade you can do to your P226 as well.
This 18 round magazine is made out of steel. The steel base is quite lightweight and extremely durable. The anti-friction feature on this magazine is quite great. It easily drops from the gun and doesn't get stuck in between.
18 rounds is good enough to keep your P226 well-fed. 18 rounds on a concealed pistol like this amazing feat to have. You can easily carry it as a secondary in hunting competitions or use it to practice targets regularly.
ii) ProMag Sig Sauer P226 9mm 32 Round Magazine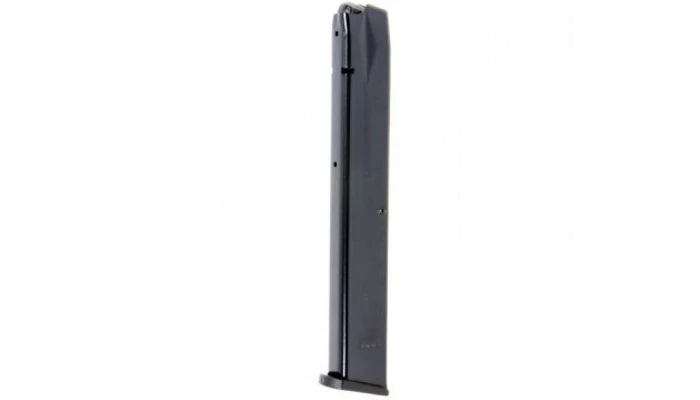 The next recommended magazine is for the folks who find 18 rounds way too little for comfort. This extended mag from ProMag is made for the Sig P226 and gives you the chance to fire 36 rounds at a go.
The magazine itself is made out of steel blue. It's a very durable magazine that will last you a couple of years at least, if not more.
Buying a pair of this magazine will set you up for an entire week of hunting. Might as well enter the local pistol shooting competition and win the entire thing.
2. P226 Barrel Upgrade
The next big thing you can do to your P226 is to upgrade to a threaded barrel. When it comes to concealment carrying kits, the Seals usually tend to be extremely tight. To make it compatible with some barrel attachments and improve the shooting experience, you could try to upgrade the P226 barrel.
i) Silencerco Sig P226 9mm Threaded Barrel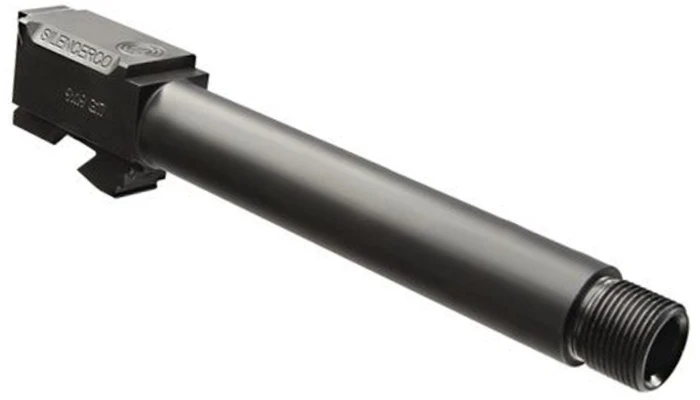 When it comes to barrels and accessories, very few brands can come close to the Silencero level. Their craftsmanship is amazing, to say the least. This threaded barrel comes with ½ x 28" barrel threads.
This barrel is made out of stainless steel. The finish on the barrel is a nitride finish in black color. The color and the slippery texture of this barrel is excellent. It will convert your P226 to a suppress fire pistol.
Installing this is quite easy as well. Thus, making it an ideal choice for most folks out there. While the availability of this is scarce, waiting and saving up for this barrel is worth it.
3. P226 Grips Upgrades
The next thing you should look forward to is changing the grips on your gun to make it more comfortable. The stock grips are quite fabulous looking and they are extremely grippy as well. But for some, that texture is a no-go. Still, grip upgrades are something worth considering.
i) Hogue Sig P226 Rubber Grips with Finger Groove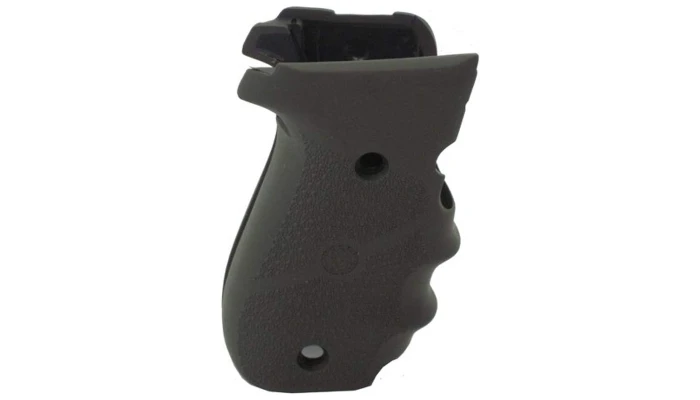 When it comes to pistol grips, Hogue is one of the best grip makers in the business. This grip here is available olive drab green color. Instead of using real rubber which feels spongy or tacky at times, Hogue used synthetic rubber.
This synthetic material is a great feeling and it doesn't feel tacky at all. The softness is firm and it doesn't feel sticky. The grip has finger grooves in it. The groove is extremely comfortable.
Even with gloves, this grip will feel extremely comfortable to hold on to. Hogue made this grip compatible with any kind of shooting competition.
ii) Hogue Sig P226 Piranha G10 G-Mascus Grip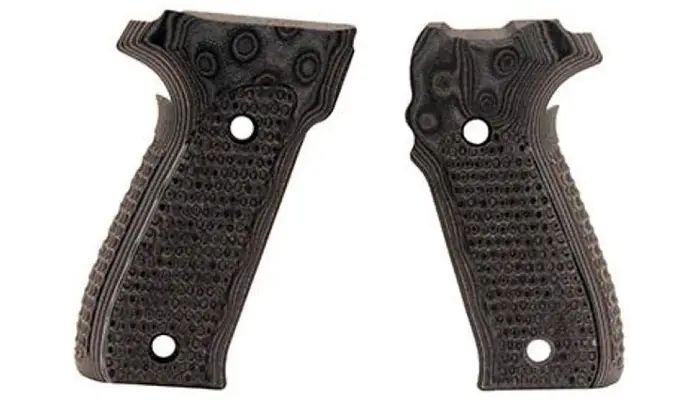 Another day, another pair of Hogue grips. As I mentioned earlier, Hogue is one of the biggest grip makers in the market. The Piranha model of their grip is made from G10. This material is also used in making guns.
The finish of this grip looks extremely appealing. There is a slight holographic pattern on this that not only looks good but also performs excellent. This pair of grip supports both the DA and SA model of the gun.
Honestly, I can see most of you guys going for this over rubber variant of the grips. As G10 composite is a well-known blend of materials and has been used in pistols for ages now, a lot of you are already familiar with this material. So, it makes sense to grab a grip made out of a familiar feeling.
iii) Hogue Sig P226 Aluminum Grip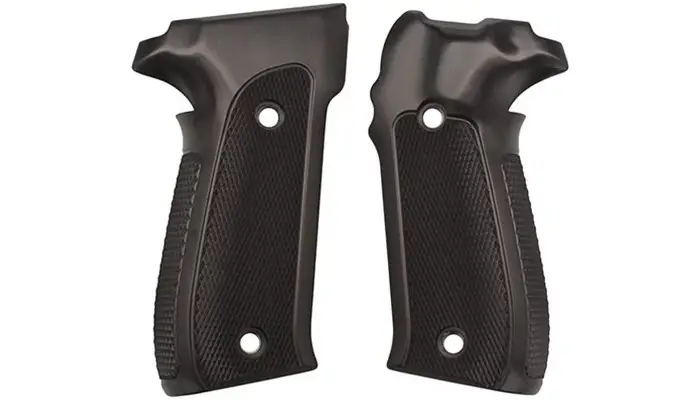 If the weight isn't the main concern for you and you are looking forward to finding the coolest looking grips for your P226, this pair of aluminum grips is undoubtedly the best. Hogue grips are excellent, to say the least, and they are working with tons of material to make their grips.
This aluminum grip is available in 3 different finishes. Giving you the option to go for the grip color you prefer. For aluminum grip, these are some of the most comfortable you will find.
This doesn't have finger resting grooves like rubber grips, but this does have a precise machined cut finish that not only feels good, but it looks extremely appealing. The grips are made out of Aerospace grade 6061 T6 aluminum. Rest assured, they will retain excellent usage value.
4. P226 Sight Upgrades
Pistol sights are something most tend to overlook. A lot of people think pistol sights aren't necessary. After all, they are not long-range weapons. But they can aid you in competitions and hunting. That's why, you should consider upgrading your sight as soon as possible.
i) TRUGLO TFX Pro Tritium & Fiber Optic Xtreme Sight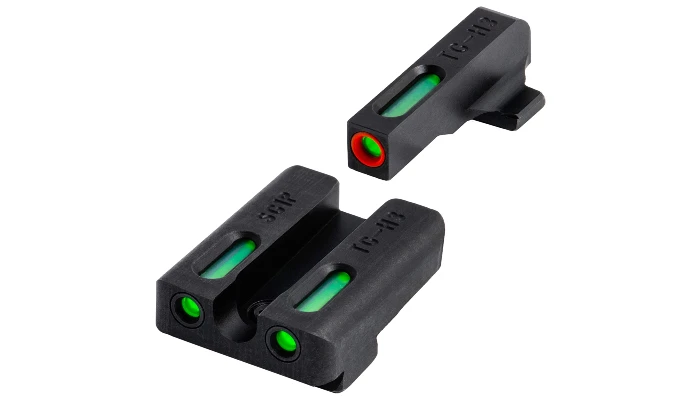 The most common pistol sight upgrade is purchasing a pair of night sights with tritium fiber sticks in them. The tritium fiber sticks are self-sufficient glowing sticks. They don't need a battery to operate.
That's why they can run for a long time. Truglo is one of the best when it comes to night sights. The body of the sight is made out of steel. The illuminated elements are safely enclosed inside the steel body.
It's corrosion resistant and it's 100% shockproof. Even if you tend to drop your gun a lot, you won't be able to break this. The TFX Pro has an orange circle around the green glowing stick on the front sight. That orange ring helps you to swap targets faster with improved accuracy.
ii) Crimson Trace Sig Sauer P226 Milspec Lasergrip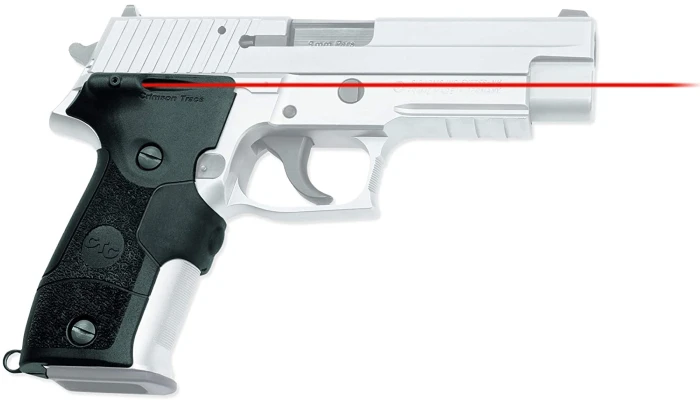 If you were hesitant to buy a grip for your gun previously, it's about time you buy one. This grip from Crimson Trace has a 5mW Peak, 620-670 nm Class 3R laser. A completely legal sight to use with your pistol.
The grip is made with concealment in mind. A lot of sights are not compatible with gun holsters. And there is this, it can easily fit into any P226 Holsters you can think of purchasing.
You can naturally activate the grip by pressing the button on the front of the grip system. Installing this is super easy as well. You don't need a gunsmith to install this at all. There is a ring in the bottom of the grip with options to attach a lanyard to it.
5. P226 Holster Upgrade
After all the upgrades you have done to your Sig P226, it's about time you upgrade one last thing. That's right, the holster. The item that will carry the pistol for you. Let's find out the best P226 holster.
i) Safariland 7TS ALS Concealment Holster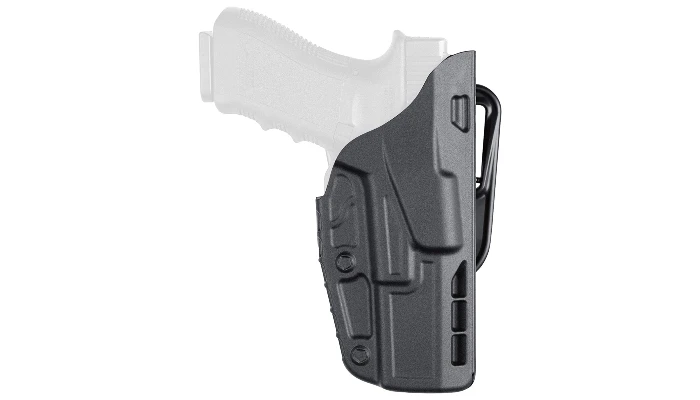 This holster from Safariland combines the security of the ALS system with simplicity and open top design. There have been a ton of open top concealment holsters nowadays. But Safariland stuff is way too good compared to other stuff.
This holster is made out of injection-molded thermoplastic. One of the most durable and flexible types of plastic in the market. Being used in most pistol accessories and toys, thermoplastic has earned a place in the market.
Installing this holster is quite easy as well. You get all the tools and screws inside the package. For the price, you just cannot beat the quality of this holster. Definitely one of the best Sig Sauer P226 pistol holsters in the market.
Is it Worth it to Upgrade the P226?
The P226 is a lovely and expensive gun. On top of that, it's quite hard to get. If you have one, it makes sense to take the gun to the next level. To make it a perfect concealed champion, some upgrades are necessary.
The combination of the upgrades mentioned above with the P226 will set you back quite a bit financially. But the smile you will have on your face after finding out how well the upgrades turned out to be, you will be proud of the work you made.
Just for that sentimental value is enough to consider upgrading. If that's not enough, you will find the upgrades improving your gun, accuracy, comfort, and overall heftier (quite literally). In short, yes, it's worth it.
Conclusion
So, how was your journey to find the best P226 Upgrades? Did you feel overwhelmed? A bit confusing at times? Then, yeah. That much was expected. It's hard to stomach so many new accessories being flashed in front of you.
But if you think a bit calmly about the situation and make the decision to upgrade the pistol, you will find yourself with a carryable killer machine. Both for hunting and slaying your competitors and sweeping the floor clean with them.
That's all for now, hope you are doing well and continue to do so. I will be back with more upgrades down the line. Till then, take care and stay safe.