The Tikka T1x is a rimfire bolt-action rifle. The use of this gun is quite vast. From hunting to winning competitions, the T1x can help you through them all. But what the T1x can't help you is, zooming into the target you are shooting.
As the T1x doesn't come with any kind of rifle scopes whatsoever, it's up to you to buy one and install it. As you guessed already, there are quite a few scopes available for this gun. Choosing the best scope for Tikka T1x among them is quite a hard task.
Don't worry, you don't need to stress about it. Because I got you just what the doctor ordered. Without further ado, let's start.
Best Scope For Tikka T1X [Editor's Picks]
1. Vortex Optics Viper PST 3-15×44 Gen II FFP Riflescope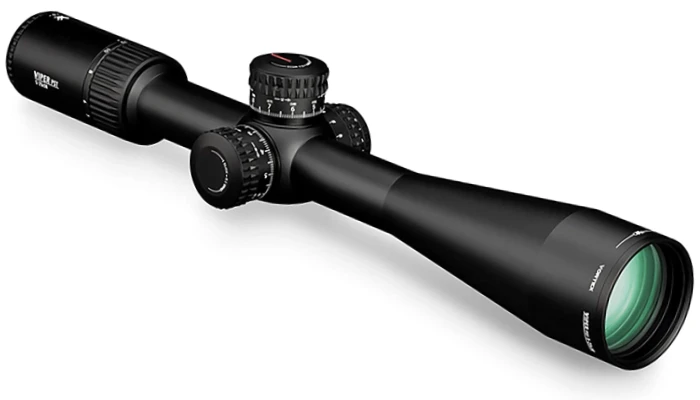 The Viper series from Vortex is known for its reliability and performance. The PST Gen II models are in the first focal plane aka FFP. In this reticle system, the reticle zooms in alongside the optic. It makes the longer-range shots more accurate and easier to shoot.
The optic is made out of high-quality aluminum. The same type of aluminum is used in most other Vortex scopes. It's light, it's durable, and it has a flawless finish. On top of that, the chassis is then purged with nitrogen to make it immune to internal fogging.
The lenses are fully multi-coated. They are made out of high-quality glasses. They don't have any distortion or color alteration present on the optic either. As they are huge in size as well, they gather plenty of light.
Thanks to that, the low-light performance of the scope is impeccable. One of the best low-light performers in this price range for sure. Paired up with the highly accurate reticle in FFP, you will have a killer setup paired with the T1x.
Does Viper come with mounting rings?
No, the Viper doesn't come with any mounting accessories. You will need to purchase Vortex Precision Matched rings for it.
Is this good for hunting?
Yes, the scope is made for hunters. It performs really well in the wild.
Does Vortex provide a warranty with Viper?
They do. They offer a lifetime warranty with the Viper PST Gen II.
2. Leupold VX-3i 4.5-14x40mm Riflescope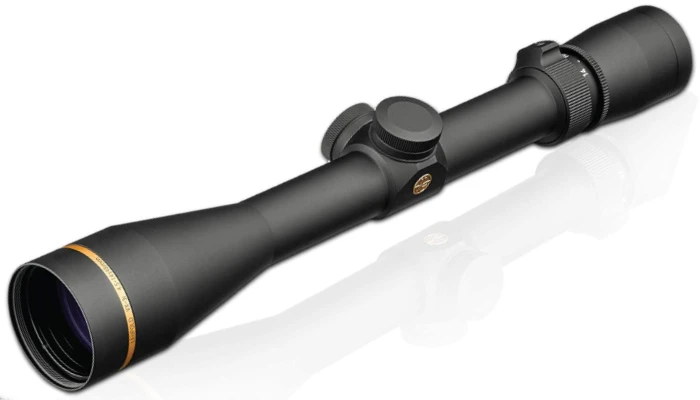 Leupold VX series of scopes are always a prime target for budget shooters. The scopes are quite good for hunting and they are very versatile as well. The VX-3i is a long-range rifle scope that is a perfect pairing for the T1x.
The scope is made out of aluminum. It's durable and lightweight. The inside is purged with nitrogen. Making it immune to internal fogging. As the lenses are sealed with proper sealant and methodology, the scope is completely waterproof.
With a huge 40mm objective lens, the scope is capable of gathering plenty of sunlight. Giving you the view of a lifetime. Thanks to the twilight max light management system, VX-3i performs exceptionally well under low-light conditions.
The VX-3i is available with different reticles. You can go with Duplex, Wind-Plex, or Bone & Crockett. Depending on what kind of reticle you are used to, stick to that. Or explore new if you are feeling adventurous.
Does this scope come with mounting rings?
No, it doesn't. You will need to purchase them separately. For these, I also recommend you to buy the Vortex Precision Matched rings. They are great.
Does Leupold offer a warranty?
They do. They offer a lifetime warranty with their scopes.
Is this good for hunting?
Yes, it is. The VX series in general is made for hunters and hunters love them. They are good for any kind of range you might want to put them through.
3. Athlon Optics Argos BTR GEN2 6-24X50 FFP Riflescope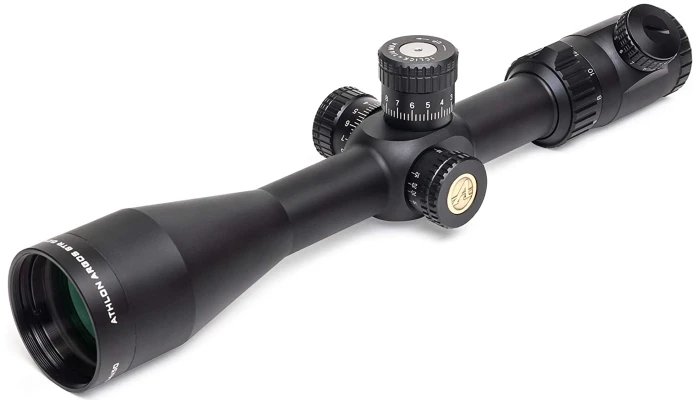 Athlon Optics is not a new player in the industry. They make great budget oriented hunting scopes. The Argos BTR Gen-2 is a prime example. The BTR Gen-2 is a durable and lightweight scope made for big guns like the T1x.
The BTR Gen-2 is made out of aluminum. Very durable material as you know already. On top of that, the inside of the scope is argon purged. Instead of the traditional nitrogen, Athlon went with argon.
The lenses are also fully multi-coated. They are extremely vibrant and lively. The color rendition and accuracy is off the roof as well. They call it AFMC. On the exterior of the lens, they are also coated. They used XPL coating. It makes the lens a bit more durable and resistant against dust.
The scope has great adjustments. Precision zero is one of them. Make sure your zero never moves around even if you do. As the turrets are certified to be shockproof, they won't move around from drops or accidents.
Does this scope come with mounting accessories?
No, it doesn't come with any mounting accessories. You will need to purchase some 30mm mounting rings. The Vortex Precision Matched rings come in 30mm as well.
Is the reticle in SFP?
No, it isn't. The APLR2 IR MOA is in FFP. This reticle is great for hunting.
Does Athlon offer a warranty with their optics?
Yes, they do offer a warranty. They offer a limited lifetime warranty with their scopes. You can find more information about that on their website.
4. Bushnell 3-9×40 Riflescope with DZ 223 Reticle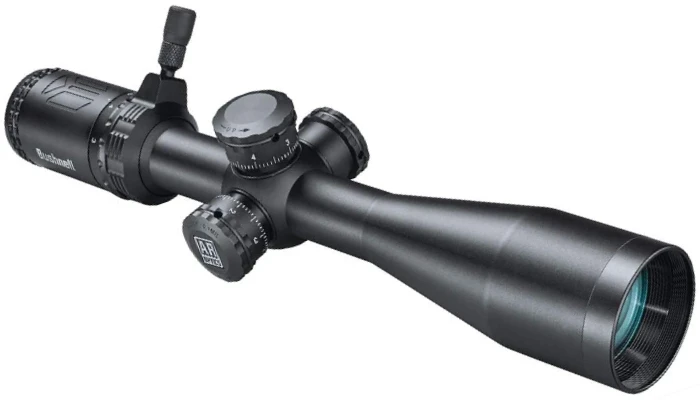 That's not very specific of me, is it? There are tons of AR optics available from Bushnell. Which one did I mean? Well, all of them. The AR Series from Bushnell comes in tons of different configurations.
All of them have one thing in common though. Great build quality with excellent field of view. The scope is also available in illuminated or non-illuminated reticles. On top of that, you can choose from 3 different reticles.
It's like, your custom scope that you are making yourself while ordering. Depending if you want to go long-range or not, you might want to stick to the 4.5-18x40mm model for the T1x.
It has enough magnification for anything you might want to do and it has great weight distribution. The scope is fog, shock, and waterproof. You can use this with the T1x in any given competition.
Does this optic require me to purchase mounting rings?
Yes, it does. Just like all the other scopes you might have come across, this one is no different. For this one, however, something like the Vortex Pro Series scope rings will do just fine.
Does Bushnell offer a warranty?
They do. They offer a lifetime warranty with their optics. More details are available on their website.
Is this a good competitive hunting scope?
It's made for hunting. Whether you are doing it competitively or for a living, you can use this scope regardless. Will land you some big shots.
5. Burris Fullfield II 4.5-14x42mm Hunting Scope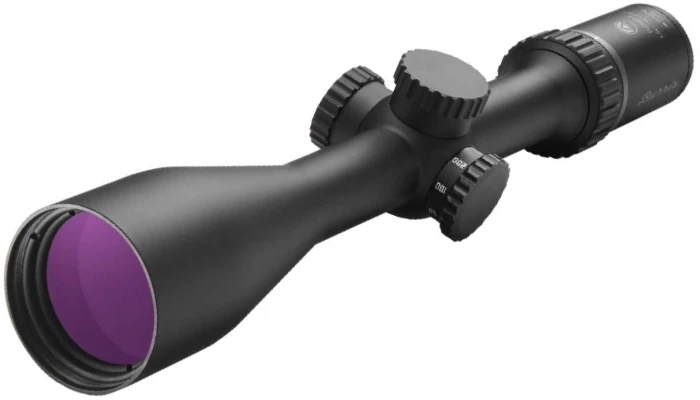 Last but not least, the FullField II. If you ever searched for the best hunting scope on budget, then you probably have heard of this scope by now. It's a default recommendation to most newbies and anyone just looking to get into hunting.
The scope is made out of aluminum and not plastic. The lenses are durably made and coated as well. While they are not guaranteed to be scratch proof, they are quite resistant against that.
The daylight performance of this scope is praiseworthy. That doesn't mean it was dull in low light. It was okay performing in low light but nothing amazing. The scope is available in 3 different magnification configurations.
Depending on what range you usually shoot on, either go for the 4.5-14×42 or 6.5-20×50. Both of these models are amazing for long-range and perfect pairing with the T1x. The synergy is unreal and you are getting that on a budget.
Does Burris include scope rings with FullField 2?
Unfortunately, not. They didn't include rings to save some cost and you might have a different rail on your gun. But you can buy some Burris 1″ Zee rings. They are inexpensive and get the job done steadily.
Is Burris trusted?
Yes, they are. They have excellent customer service. They provide a Burris forever warranty and they believe in performance and integrity. Whenever you are having issues with any of your Burris Optics, hit them up and they will take care of you.
Is this good for hunting?
Just like every other Burris scopes, this one is also made for hunters. It's a great choice for both beginners and veterans.
How To Choose The Best Scope For Tikka T1x?
Now that you know about all of the scopes and their speciality+performance. How do you choose the best one among them? Well, you don't need to. All of them are the best the market has to offer for T1x.
But you still need to decide on one, right? Well, here is how I would decide on the choice.
First of all, the magnification. If I were to pick a long-range shooting companion, naturally I would opt for the highest magnification possible. Alongside, FFP is always welcome and should be a priority. But if you are not a long-range hunter and content with medium-range performance, then you can opt for any magnification you want.
Then, how well the scope is built and how well it performs in hunting. While the T1x is a great competitive weapon, it's mostly used by hunters anyway. The rimfire weapon is not the most powerful in the world but it's not lacking in any corner either. So, the scope needs to be well-built and provide good low-light performance as well.
Last but not least, is the budget. I would fix a budget in mind and approach from there. No matter what, a fixed budget will always keep your mind at ease and will shrink the available options for you. Then, it's super straightforward to choose one after.
Conclusion
And there you have it. Some of the best scopes for Tikka T1x and a comprehensive guide about how to choose the right one for you. The Tikka T1x is a great weapon and it will be a good purchase for a long time down the line as well.
That's all for now. I hope you guys enjoyed the read as much as I did while writing it. I will be back with more guides for you guys soon. Till then, take care and have a great time.