Scar 20s is a semi-automatic civilian version of the famous FN Mk 20 SSR. The Scar 20S was released at 7.62×51mm first. Recently they swapped the chamber to a 6.5mm Creedmoor. Making it a great long-range civilian weapon that can fire up to 1,000 yards at ease.
In that range, you will require some sort of help to hit the target easily. Preferably a riflescope. As FN doesn't include any riflescope with the Scar 20S, it's up to you to find the best scope for the Scar 20S. Knowing how complicated this process is, I'm not surprised you are looking for some help.
Allow me to be a helping hand for you and suggest you scope for Scar 20S. Without further ado, let's get started.
Best Scar 20S Scopes [Editor's Picks]
1. Schmidt Bender PMII 5-25×56 FFP MRAD CCW Rifle Scope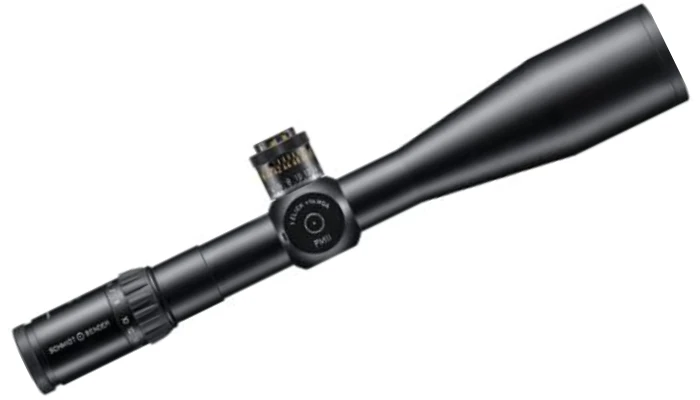 Hailing from Germany, Schmidt Bender PMII is one of the best long-range rifle scope you can purchase for any gun. Luckily, this scope works great with the Scar 20S 6.5mm Creedmoor. As the Creedmoor variant is capable of firing 800+ yards with ease, this scope makes complete sense as a hefty investment.
The Bender PMII is used in police/military equipment and used as competition companion all over the world. From build quality to performance, Schmidt has it all under their control.
The huge 56mm objective lens gathers plenty of light for you to work with. Thanks to that, there is no chromatic aberration present on the scope either.
With fully multi-coated lenses, it can easily protect itself in rain and perform admirably. The scope is quite well-built and can easily work in cold and rainy environments.
Inside of the scope is purged with chemicals and the lenses are sealed tightly. Making it fog and waterproof in the process as well. While lenses aren't immune to sharp objects, they are quite effective against normal scratches.
Besides the P4FL reticle, all other reticles of the scope are in FFP. Paired it with the Scar 20S, you got a killer setup for any kind of competition you might want to join.
Will Schmidt provide warranty in the USA?
They provide warranty all over the globe. Their replacement and return policy is also great. You can find more information about that on their website.
Does this come with any mounting rings?
Unfortunately, no. It doesn't come with any mounting rings at all. To mount it on the Scar, you should use a Spuhr 34mm QDP rifle scope mount. This Swedish made mounting system is one complete system.
Why is it so expensive?
Craftsmanship, warranty, reliability, and performance, to name a few. Long-range scopes usually are crazy expensive.
2. NightForce ATACR 1-8×24 Mil-Rad F1 Riflescope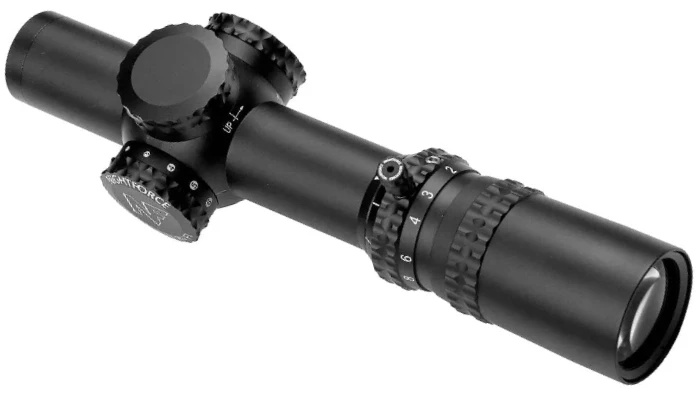 Nightforce is another giant in the scope industry. Hailing from the USA, Nightforce ATACR is one of the most expensive civilian scopes you can purchase. Ready and primed for usage in the long-range, Nightforce ATACR 1-9x24mm is everything you want in a Scar 20S scope.
The scope is made out of premium aircraft-grade aluminum. A durable and lightweight metal that we often see in many other rifle scopes and similar products.
The inside of the scope is also purged with chemicals to make it immune to internal fogging. As the lenses are sealed in shut, water won't get inside either. All in all, a totally disaster weather ready riflescope.
The lenses are fully multi-coated. It's a 24mm objective lens that might seem smaller to you. But the 24mm objective lens is enough to gather plenty of light for you to work with. Giving you an optimal daytime and low-light performance. Whether you are using this scope for hunting or competitive shooting, it won't fail on any platform for you.
The weight is another surprising part of this scope. It weighs merely 595 grams. For a long-range scope, that's pretty light. The first focal plane reticle is also much needed for long-range shooting. You will find that present here. When you pair it with a gun like Scar 20s, you get a combination that can shred competitions with ease.
Are the turrets capped?
Yes, the turrets are capped and finger adjustable. You don't need a tool to adjust them on the fly.
What is the tube diameter of this scope?
The body tube diameter of this scope is 34mm. It's thicker than both 30mm and 1" body tubes.
Does this scope come with any mounting accessories?
No, it doesn't come with any mounting rings. I recommend the Spuhr 34mm QDP rifle scope mount for this as well. It's a great mounting device that will hold your expensive ATACR in a place.
3. NightForce ATACR 4-16x42mm F1 FFP Rifle Scope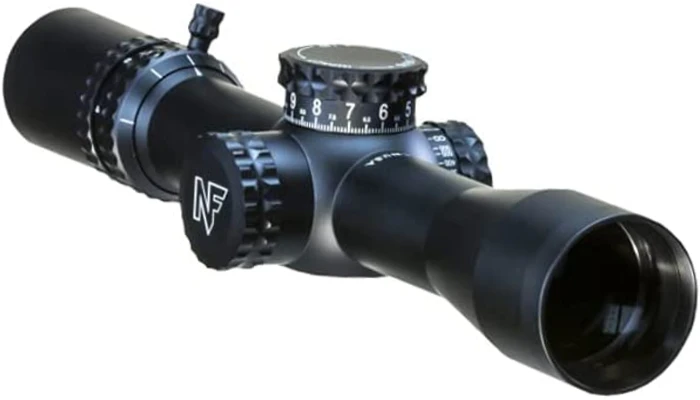 So, the ATACR with 8x zoom doesn't entice you? Then this definitely will. The bigger ATACR in terms of magnification packs a humongous punch and outweighs the other siblings in most combats.
If it wasn't obvious by the name, this variant of the ATACR has a humongous objective lens.
If you felt like the 24mm objective lens wasn't enough for you, Nightforce got you covered. This 4-16x ATACR comes with a huge 42mm objective lens. The internal aspect of the scope is similar. Packing a humongous 16x magnification, this variant of ATACR was born for long-range.
The inside of the scope is similarly purged and has waterproof construction. You can use it in cold weather as well. It won't fog from the inside or outside. The fully multi-coated lenses are something astonishing to say the least. Their performance is unmatched in daylight and low-light conditions.
The first focal plane reticle is quite good. It takes a bit of time to get to know the reticle and learn to read it. But once you get the hang of it, it's over for everyone else. This competitive scope is excellent for hunting. That goes without saying.
Why is it cheaper than the other ATACR?
That is a question only Nightforce can answer. No, it's not poorly made or has different materials. Rather it needed more material as it's bigger in every aspect.
Should I take this over the other ATACR?
Up to you. Do you need extra magnification and a humongous objective lens? Then take this. If not, then the other one is also great.
Does it come with a mounting system?
No, it doesn't come with any kind of mounting system. You will need to purchase the Spuhr 34mm QDP rifle scope mount to install the scope on Scar 20S.
4. Leupold Mark 5HD 3.6-18x44mm Riflescope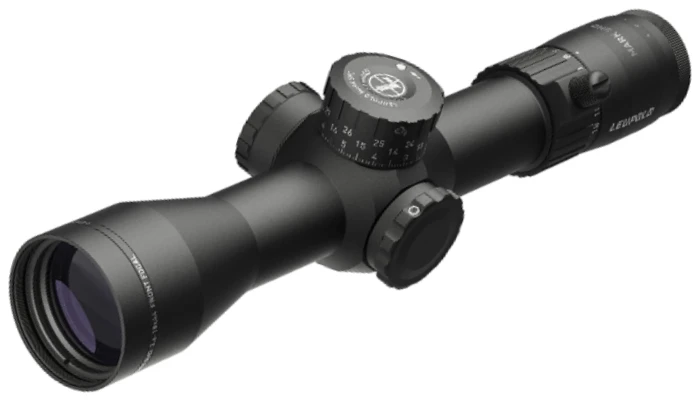 Mark 5HD is part of the flagship scope-range of Leupold. While Leupold is known to make good affordable rifle scopes, they often make scopes that cater to the long-range folks with high-budget as well. The Mark 5HD is one of the best Scar 20S 6.5mm scope you can buy.
The pairing with the Creedmoor is just something flawless. Mark 5HD is made out of high-quality aircraft-grade aluminum. A material is well-known to exist in both affordable and crazy expensive scopes. The inside of the tube is purged with chemicals. Thanks to that, it's immune to internal fogging as well.
The lenses are fully multi-coated. On top of that, Leupold has their own patented coating system called Leupold Twilight Light Management System. The idea behind this was to make the lens perform well in low-light conditions. It performs well in competition and hunting.
In terms of giving competition to much more expensive products, Leupold is doing that with ease. There is a raging question between Leupold Mark 5HD vs Nightforce ATACR, while ATACR is on a different price range, the performance between the two is quite similar.
Of course, ATACR wins in most head to head combats, but the fact that it can go against much higher-priced products is surprising.
Is Leupold a Chinese brand?
No, Leupold is an American brand. They design and manufacture their products in the USA.
Does this scope come with mounting rings?
Nope, it doesn't. As the tube diameter is 35mm, you will need something like the Leupold Mark 4 Scope Rings to install this on your Scar 20S.
Does Leupold provide any warranty?
Yes, they do. They provide a limited lifetime warranty with all of their products. You can find out all the terms and conditions on their website.
5. Vortex Optics Razor HD 3-18×50 Gen II FFP Riflescope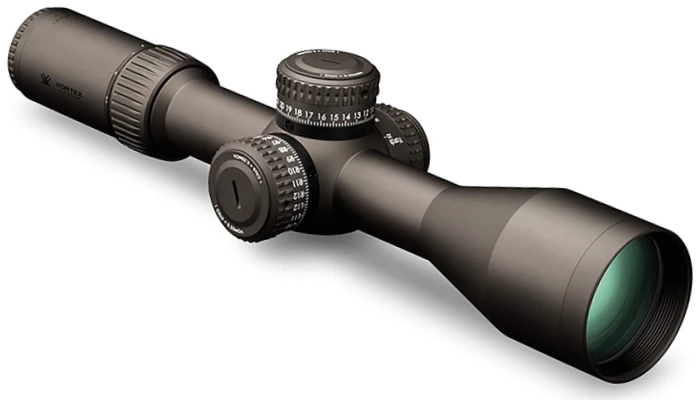 How can you make a scope list without mentioning something from Vortex? Even a non-shooting guy probably has heard of Vortex by now. They are quite popular among hunters and competitive shooters. The Razor HD series is an eye candy to look at. But looks don't mean anything when it comes to performance.
That's why Vortex made sure the Razor series is one of the best products they ever put out. The HD Gen II is made out of high-quality aluminum. It's durable and extremely light at the same time.
The inside of the scope is also purged. That makes it immune to internal fogging. To prevent water from going inside the tube or knobs, Vortex has all joints sealed with O-rings.
Vortex lenses are some of the best lenses you will ever come across. They are fully multi-coated and made out of durable glass. They perform as well as ED glass possibly can. With the coating involved, it made them even better and brighter. Making them usable in low-light. That's why hunters love them. Even during the dusk, you are not going to miss any shots.
The first focal plane reticle is essential for Scar 20S. After all, it's a long-range shooting weapon with extremely accurate projectiles. Why not utilize it to the best of its potential? Pair this scope with your Scar and be ready to have a good time in all competitions and game hunting.
Where is Vortex Razor HD II made?
Vortex makes their products all over the globe. Some of them even come from quite far way in Japan. This is one of them. That's right, the Razor HD Gen II is made in Japan.
Does this come with any mounting rings?
No, unfortunately not. You will need something like the Vortex PMR (precision matched rings) rings to install this on your Scar 20S. Make sure to buy the 34mm one.
Will this work during the night?
Unfortunately, it won't. It's not a night vision riflescope.
6. Athlon Optics Ares ETR UHD 4.5-30×56 FFP Riflescope
Named after the god of war, Ares probably won't win you any current wars. But it will definitely win you some competitions that you are planning to take part in. The Ares ETR UHD is a durable rifle scope with a humongous objective lens.
The 56mm objective lens made out of UHD glass is something to look at. Color accuracy is quite good and there is no contrast issue whatsoever. Pair this with the multiple layers of coating Athlon uses, and you get a scope that will outperform most similar priced scopes in the market.
The build quality isn't bad either. Made out of really durable aircraft-grade aluminum, this is as good as a scope can possibly get. Won't get dents or move the glasses out of place from random drops or accidents.
The inside is purged as well. And the rings are sealed in place. Water can't get inside and the tube can't generate fog either. As the scope is really durable, it's shockproof as well. Something like the Scar 20S won't be able to put it in the dust either.
Does Ares come with mounting rings?
No, Ares doesn't. You will need something like the Vortex PMR rings to install this on the Scar 20S.
Does Athlon provide a warranty?
Yes, they do. They offer a lifetime unlimited warranty with their rifle scopes. You can find T&C on their website.
Are the turrets on this exposed?
Yes, they have exposed turrets with locking mechanisms. Has a good amount of tactile feedback for you to work with.
7. Burris Xtreme Tactical XTR II 5-25x50mm Precision Scope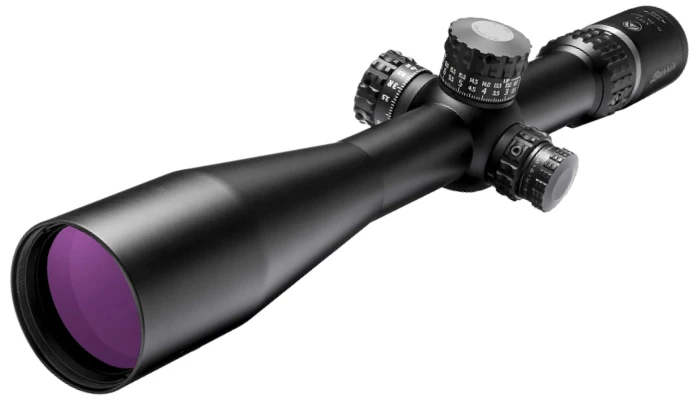 Last but not least, XTR II from Burris. They are another company that is hugely popular in the States. They are known to work with competitive shooters and experienced hunters. Thanks to that, Burris has a good reputation in the community.
The XTR II is made out of high-quality aircraft-grade aluminum. Burris knows how to make a scope with 0 visible flaws. This is one of those proofs as well. The tube is purged as you expected. The entire scope is also fogproof and water resistant. While it's not submergible, it can easily last in cold weather.
The lenses are what makes them the best budget Scar 20S scope. The lenses are some of the best in this price bracket. It's quite surprising how Burris pulled it off. After all, you expect the lens to have some sort of blemishes or flaws. There is none.
Even at maximum magnification, the distortion at the edge of the scope is quite minimal. The reticle and the magnification is smooth, so you don't notice the slight distortion in between.
The first focal plane reticle is a must for long-range scope and you will get to choose from two reticles. Either SCR MOA or SCR MIL. Both are well-illuminated. As the lens gathers plenty of light, it can easily work during the low-light condition. You can already guess why hunters love this scope so much.
Is Burris American?
Yes, Burris is a brand from the USA. Hailing from Greeley, Colorado, this scope is designed in the USA while manufactured in the Philippines. But the Pro XTR series is made in the USA.
Does it come with any mounting rings?
No, it doesn't. Just like all the other scopes mentioned today, you will need to buy aftermarket mounting rings to install them on your Scar. As the tube diameter is 34mm, you can use the Vortex precision matched rings with this scope.
Is this scope discontinued?
Some variants of the scope are discontinued, yes. But the scope as a whole isn't. Don't worry, Burris isn't running away anywhere. They will still provide the warranty.
How To Choose The Best Scope For Scar 20S?
Choosing the right scope will depend mostly on your needs. While all the scopes mentioned here are probably the best rifle scopes available in the market for any long-range rifles, all of them are not suited for everyone. Here is how I tackle the choices on my end.
Magnification
As you can see, there is plenty of variety available in the magnification department. While FN does claim Scar is capable of shooting 1000+ yards, not everyone is into that massive of a range. If you are more of a medium to semi-long range shooter, then you can take any magnification you might want. Whether it's 8x or 25x, the decision is yours to make.
Build Quality
These scopes are crazy expensive. So, thinking from the durability perspective, it makes sense to purchase a scope that will last me an eternity. Thankfully, all of the scopes mentioned here are durable and will last you a long time. On top of that, they come with a reliable warranty as well. Win-win.
Lens Quality
Lenses are the most important part of a scope. They are your secondary eye. If they are not clean and bright, you will have a hard time coping with them. That's why, taking a scope that is known to have a good lens is a worthy investment.
Budget
Whenever you go to purchase something, you will always think about how much it costs. Can I spend that much behind it? Should I? These questions will automatically come to your mind. But if you make a strict budget and work on it, you will have less options to choose from. You will also have a strong point of view on the justification of the cost. It's a mental satisfaction that is needed in my opinion.
Conclusion
Well, there you have it. You asked for the best scope for Scar 20S, which I delivered. Though they do come with a cost. But that cost is well worth it and it will make your money worth it within a couple of years.
The value these scope holds in the long run is quite good as well. Still, choosing the right scope for you will depend mostly on you. I'm just a mere messenger passing my knowledge to you.
With that said, that's all for now. Hope you enjoyed this lengthy read. I will be back with more for you guys soon enough. Till then, take care and stay out of trouble.