The Beretta 1301 has been around for several years and has gone through several generations over the years. The most recent generations are the Beretta 1301 Gen 2 and Gen 3.
Both generations of the Beretta 1301 have been popular among shooters and hunters, but there are some key differences between the two.
Let's help you find out the best between Beretta 1301 Gen 2 vs Gen 3 to help you decide which one is the right choice for you.
Beretta 1301 Gen 2 Vs Gen 3 – Key Differences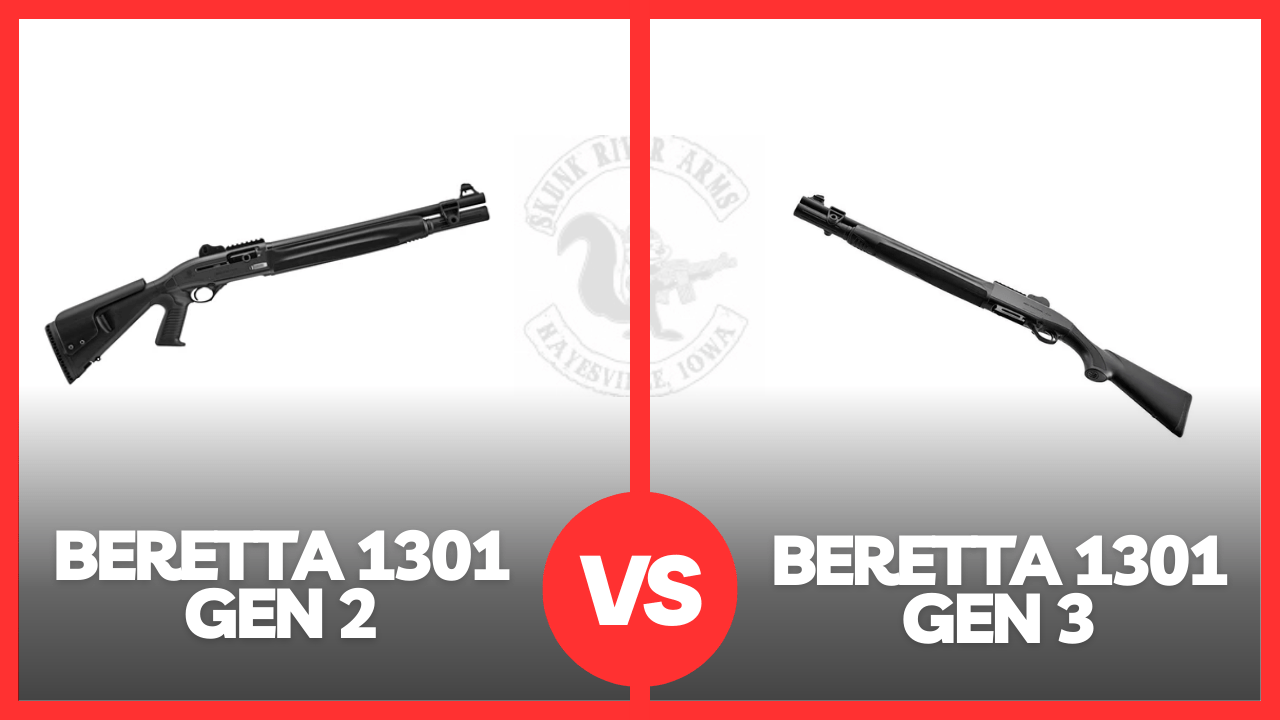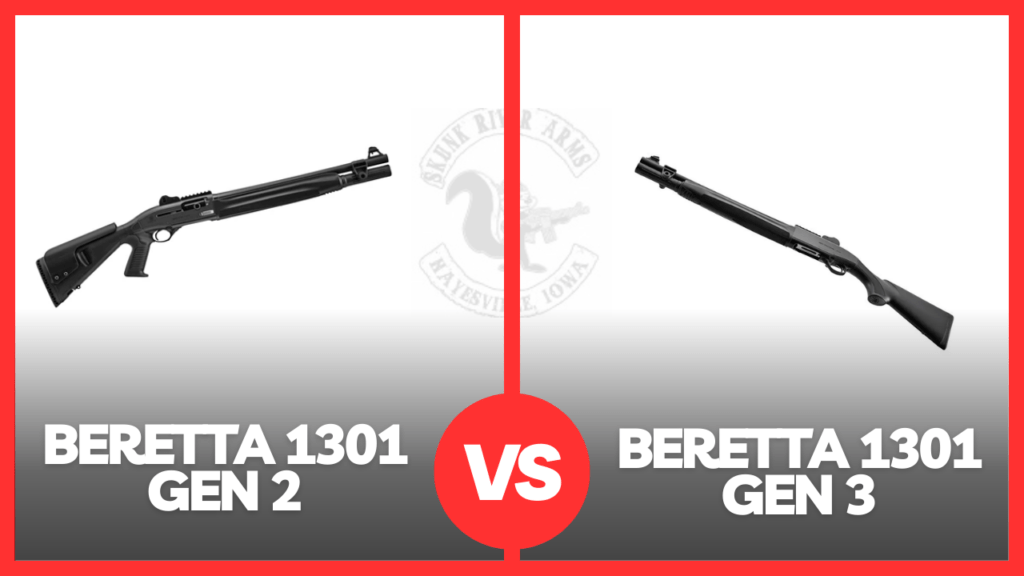 Overview
Beretta 1301 Gen 2 vs Gen 3 is a comparison of two semi-automatic shotguns produced by Italian firearms manufacturer Beretta.
The Beretta 1301 is a popular shotgun for home defense, hunting, and competition shooting. The Gen 2 and Gen 3 models are the latest iterations of the 1301, and they offer several improvements over the original model.
Design And Construction
In terms of design, they share more resemblance than you could imagine. In terms of Gen 2, you could buy a 1301 Gen 2 with a tactical adjustable cheek pad and a pistol grip. If you don't fancy a pistol grip, then you could go with the traditional fixed stock!
They both share synthetic material, metal tubes, and a similar inner tube construction. While some say the Gen 3 magazine tube is "inferior", that is rather the far from truth. It's the same thing just doing the task in a bit different way. That doesn't make it inferior by any means.
Features
It features a B-Link gas-operated, rotating bolt action.
It has a Picatinny rail for mounting optics and accessories, a cross-bolt safety, and a reversible charging handle. The barrel length depends on the type of 1301 you go for. If you go for the tactical variant, you will get an 18.7" barrel. For the comp model, it can be 21" or 24".
The Beretta 1301 Gen 3 is also a gas-operated and rotating bolt action rifle. It has a magazine capacity of 7+1. The Gen 2 had 5+1 which later people changed thanks to extended magazine mods.
Performance
When it comes to performance, the Beretta 1301 Gen 3 is a significant improvement over the Gen 2 model. It is more reliable, more comfortable to shoot, and easier to operate. It is an excellent choice for tactical, home defense, and competition shooting.
And thanks to the extended mag with a reconstructed tube from the factory, you don't need to mod the Gen 3 either. You can use it stock with an added optic and annihilate your competitions with relative ease!
Top Rail
Both generations have an aluminum constructed Picatinny rail on top. You can use optics, a flashlight, laser sights, or any Picatinny accessories that comes to your mind. As they are both made out of metal, their durability and longevity is quite remarkable.
Bolt Release
This is where there was a significant improvement seen. There was a problem regarding the bolt release of Gen 2 Beretta 1301. The Gen 2 has a bolt release that can cause a shell release malfunction if pushed on the rear. The Gen 3 has a redesigned bolt release that prevents this malfunction.
Stock and Forend
Both of their stock and forened design is similar. The tactical variant with adjustable cheek pad and pistol grip. On the other hand, the regular/comp variant has a fixed stock with no pistol grip at all.
Keep in mind, that both of them are made out of synthetic material. There is no walnut stock here.
Magazine capacity
The magazine capacity of the Beretta 1301 Gen 2 and Gen 3 is not the same. The 1301 Gen 2 has a magazine of 5+1 and the Gen 3 has a magazine of 7+1.
However, there are aftermarket magazine extensions available that can increase the capacity to 9+1 rounds for 2.75-inch shells and 8+1 rounds for 3-inch shells. These extensions are made of plastic or aluminum and are screwed onto the end of the magazine tube.
Beretta 1301 Gen 2 Vs Gen 3 – Similarities
There are some similarities between the Beretta 1301 Gen 2 and Gen 3 shotguns.
Basic Design and Platform: The fundamental design and operating principles of the shotgun might remained similar.
Barrel Options: The available barrel lengths and configurations is similar between generations.
Compatibility: Accessories and components designed for the earlier generation is still the same and is compatible with the newer generation, making it easier for users to transition.
Materials and Construction: The use of materials like aluminum, steel, and polymers remains consistent in order to maintain the firearm's durability and reliability.
Frequently Asked Questions
How Does The Recoil Reduction System Of The Beretta 1301 Gen 3 Compare To The Gen 2?
The recoil difference between the two is negligible. Due to the different magazine tube and inner tube designs, it sees some differences in performance, but that's within the margin of error.
Which one is better? Gen 2 or Gen 3?
Arguably, they are both of the same value. Due to their ability to accept modification and the amount of after market mods available, you can easily transition your Gen 2 Beretta like a Gen 3 with a magazine extender.
If you already have a Gen 2 1301, then you don't necessarily need to upgrade to the Gen 3. But if you are planning to buy one of them, then you can go for the Gen 3.
Closing Thoughts
Both of the weapons are the right choices. Their differences between each other are quite negligible. While the extended magazine and different tube cover might push you towards the Gen 3 more, it's not necessarily true for a new buyer.
Then again, finding the Gen 2 in stock is quite a hard task as well. Thanks to Beretta trying to make the Gen 3 constant, it's hard to find the regular or competitive variant of Gen 2 without overpaying for it.
Ultimately, I would say you don't need to "upgrade" to Gen 3 if you own a Gen 2 weapon. But if you are a new buyer, the Gen 3 is worth of your concern.
That's all for now. Hope you enjoyed the read and found out what sets them apart. Will see you on the next one. Take care and have fun.